IEEE ProComm2017
July 23, 2017

-

July 26, 2017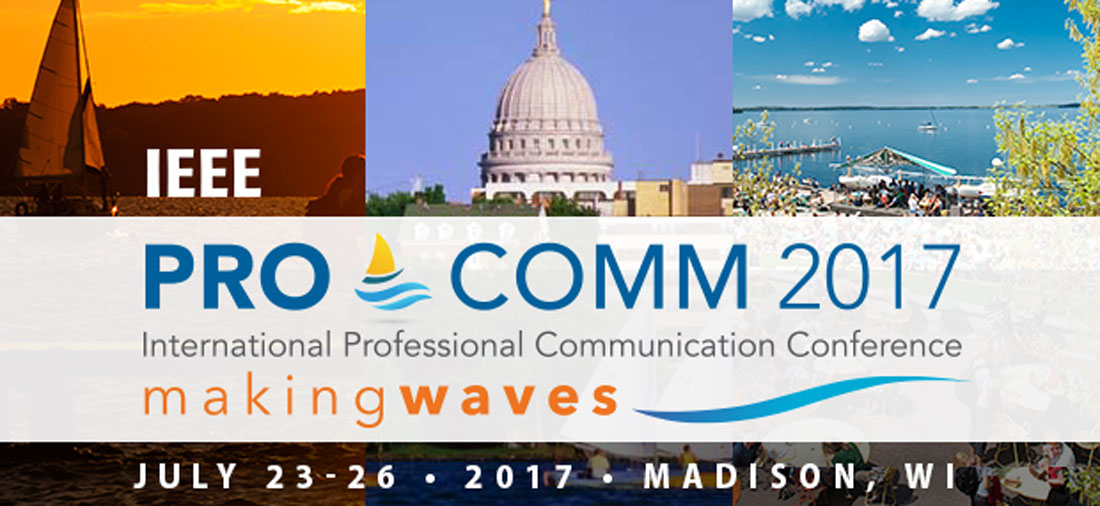 As ProComm 2017 will be lakeside in beautiful Madison, WI, we encourage presenters to explore how their work is Making Waves in the 21st Century.
Think about how you test the waters, change tack, ride the current, surf the waves, avoid the undertow, or dive in fearlessly when a communication challenge surfaces. How can small ripples in practice become waves of change? What keeps you buoyant? What is your compass? What happens when you take the helm? How do you avoid sinking or becoming stranded? What procedures and practices make it possible to race forward?
We welcome perspectives that will help all of us become better at what we do. ProComm 2017 invites work from practitioners, communication instructors, engineering instructors, managers, entrepreneurs, freelance writers, technical writers, engineering professionals, and others to discuss the ways in which their communication practices require innovation, disruption, challenge, and persistence to get successful work done.
7 Reasons to Attend ProComm 2017 from Steve Nathans-Kelly on Vimeo.