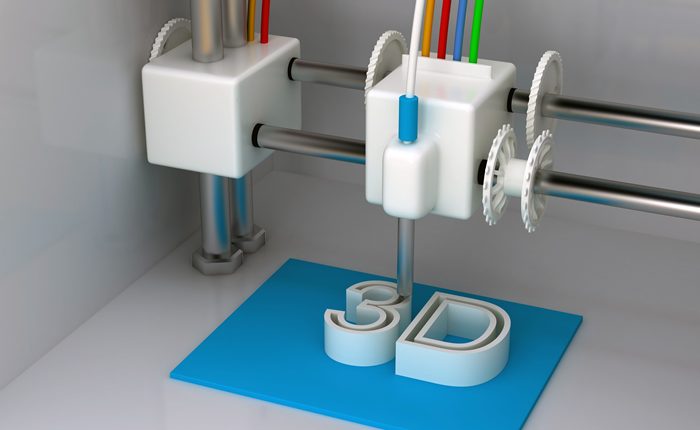 3D portable printer prints teeth and cutlery
A team of engineering students from the University of Leicester have created a functional portable 3D printer which has enabled them to print various objects including a set of cutlery and a set of teeth.
Fourth year Mechanical Engineering (MEng) students made various mechanical modifications to a functional desktop 3D printer to make it portable. They made modifications which allowed it to collapse into a versatile suitcase featuring a handle and wheels. The students also adapted the printer for use without mains power or even a laptop or PC – making it fully transportable.
The students used the printer to create various items including the actual mechanism that was used in allowing the printer to be folded into the suitcase. Other items included a set of teeth to demonstrate the medical benefits of the 3D printer and an enclosed screw bearing – which is a mechanical component that can only be produced in this way due to the complexity of its shape.
The students also demonstrated the principle that the printer may have applications in humanitarian situations where clean eating utensils are necessary by using the printer to create a set of cutlery.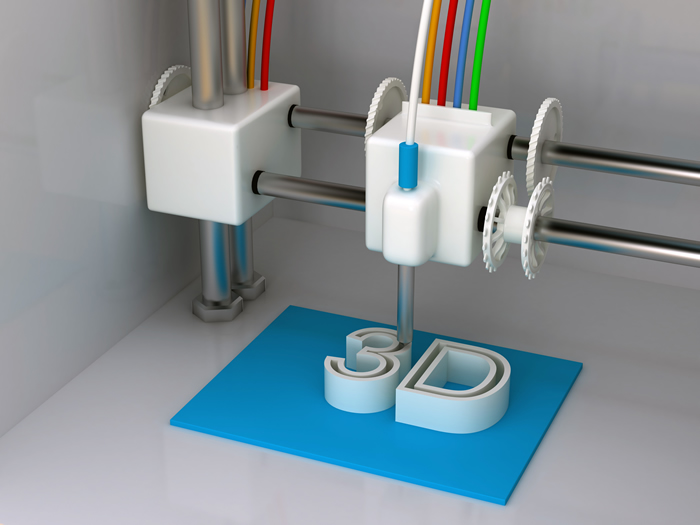 The printer is housed in two laminate foam layers within an MDF suitcase to protect it from transport damages and moisture and can fold up and down as and when the user desires. When folded down, the suitcase is easily transported and resembles an everyday luggage case. The discreet design looks fashionable and the dimensions of this suitcase are within the limit of British Airways luggage space regulations.
"The design process was holistic and required lateral thinking throughout. The group was aided by computer-based modelling and stress simulations to ensure that the design choices that were made were suitable," commented Dr Alan Stocker, Project Supervisor and Senior Lecturer in the University's Department of Engineering.
"The students were given a specific focus on sustainability to meet current industry regulations. With this in mind they included a load-sensor which allowed the user to precisely compare the amount of material required for a printing operation with the amount of material leftover. This addition meant that the user wasted fewer filaments which saves money and increases the emphasis on sustainability for the project."
"Working on this Portable 3D Printer has been an exciting learning experience and an extremely rewarding way to finish off four years of hard work. As a group, we hope that the University can put this printer to great use in the future and in particular for the second year engineering design competition where we know from experience that it could be of great use," added Nicholas Iland, a fourth year MEng Student at the University of Leicester.
More information: University of Leicester