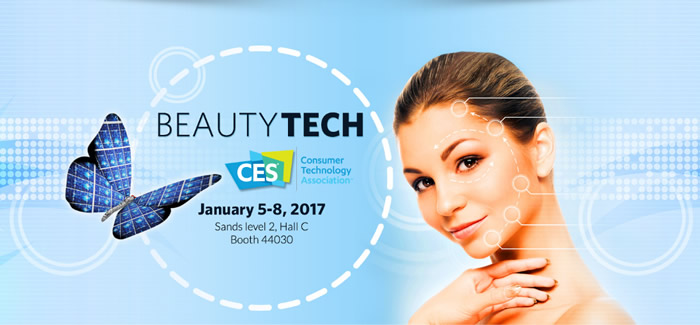 The BeautyTech @ CES 2017 showcase will convene the industry's biggest names and the most cutting-edge tech innovations to reveal remarkable advancements in the field of beauty–transforming consumer's results from basic to extraordinary. Below are just some of the highlights to be showcased this year:
Apira Science's iDerma
The iDerma Facial Beautification System is the first in a family of patented, hands-free, full face coverage devices designed to treat a variety of skin-related disorders. This new product from Apira Science is scheduled to officially launch this summer.
To treat facial fine lines and wrinkles, the iDerma Facial Beautification System will administer low-level red light at 650-670nm. This wavelength range of red light causes the cells to produce chemicals called cytokines, which then trigger the fibroblasts or collagen-producing cells that, in turn, help heal the skin and plump up problem areas.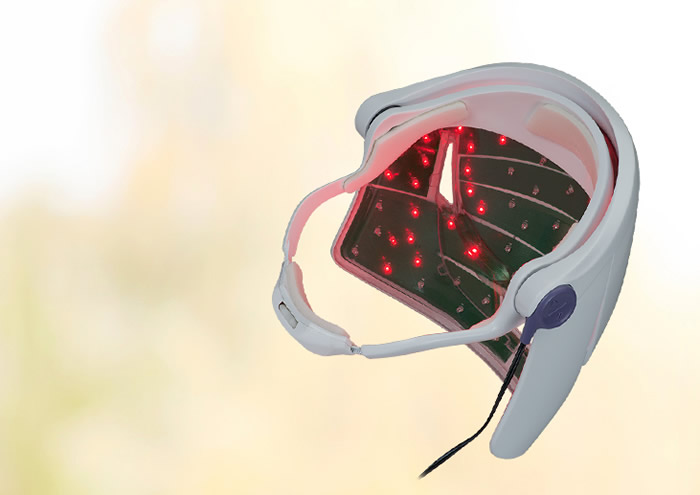 Wavelengths of red light (at 650-670nm) have been shown to help improve the skin's barrier function by strengthening its ability to retain key elements it needs to heal and generate new collagen after its production has slowed due to age or cumulative damage. Red light low-level LEDs are also believed to target the skin's oil glands to reduce cytokines, a class of pro-inflammatory substances believed to play a role in chronic acne.
Low-level red light is effective in helping to reduce signs of aging, including fine lines and wrinkles. This wavelength appears to be a popular choice for those struggling with both acne and wrinkles. There is minimal risk of side effects, especially when used without light-activating chemicals. Many dermatologists heavily rely on low-level red light therapy to treat rhytids (wrinkles), rosacea, scarring and eczema.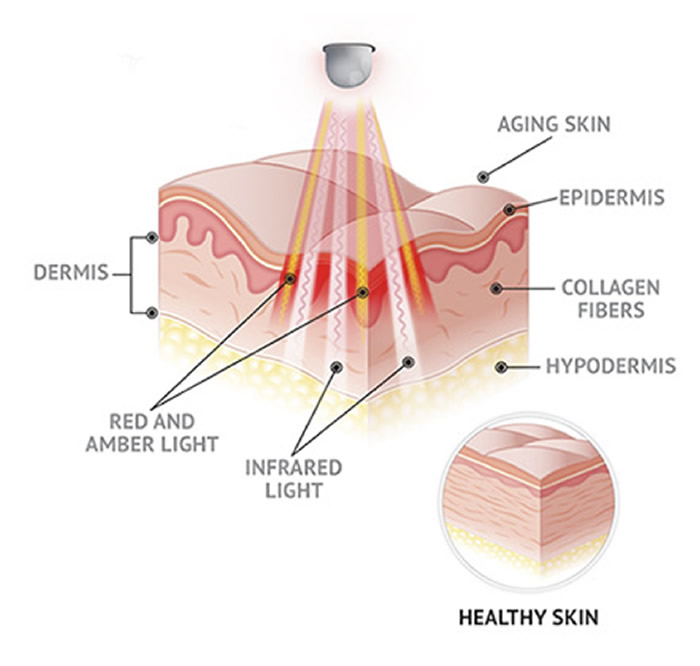 Samsung's S-Skin
S-Skin is a consumer skincare solution that saves time and cost associated with professional dermatological care. It is comprised of a microneedle patch and a portable device that analyzes and cares for the skin. The microneedle patch can deeply penetrate the skin to deliver effective ingredients and enhance absorption. The device can measure the hydration, redness, and melanin of the skin to provide customized skincare using LED light. The condition of the skin is saved in the accompanying app to track changes over time.
ModiFace Skin AI
New augmented reality software platform instantly provides clinical skin analysis, skin visualization, beauty product recommendation, and live makeup simulation for smart mirrors.
ModiFace Skin AI is a software platform for smart mirrors. Based on years of smart mirror development, the software platform works with most smart mirror manufacturers and provides a universal capability for beauty assessment and simulation using ModiFace's patented technology. The mirror platform includes:
ModiFace's scientifically validated Skin AI skin analysis technology
A new lens distortion feature that compensates for lens misalignment and distortions that are common in most smart mirror cameras
Dynamic lighting technology which automatically provides the ideal lighting condition for every simulation
ModiFace's industry-leading live video makeup and skin-care simulation technology, which currently powers visualization mirrors for more than 70 global beauty brands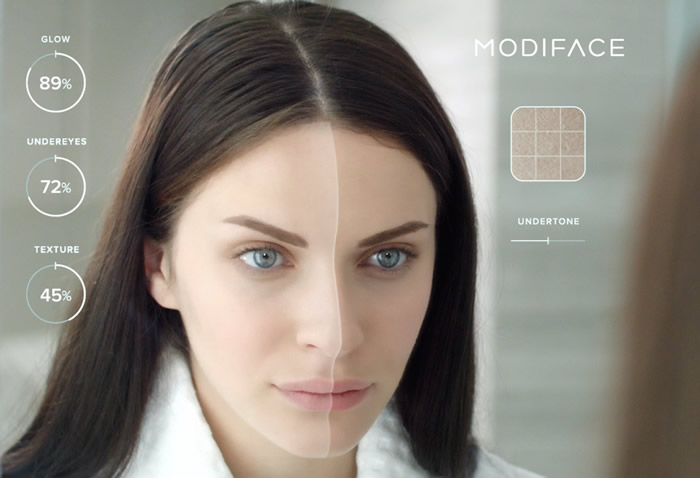 The software platform supports all popular OS's including Windows, Linux, iOS, and Android as well as a variety of hardware manufacturers. In addition to the new software platform. It will be available for testing and preview at CES starting on January 5th at booth 26621 in Tech East-LVCC South Hall and will be at the Beauty Tech Summit.