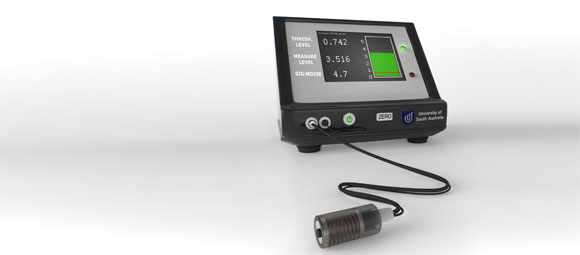 Cutting-edge cancer detection tech uses magnetic tracers
Researchers from the University of South Australia's Future Industries Institute have teamed up with New Zealand-based nanoparticle specialist Boutiq Science and IP investor, Powerhouse Ventures to bring the public a new cancer-detection technology.
The improved system for detecting cancers uses magnetic rather than radioactive tracers and has taken a major step towards commercialization.
The technology comprises an ultrasensitive magnetometer probe, about the size of a ball-point pen, which evolved from the doctoral work of University of South Australia researcher Dr. Aidan Cousins.
Radioactive tracers have been a means for detecting the spread of breast cancer and melanoma in lymph nodes, but have proved less effective in other cancers such as head and neck, gastrointestinal and oesophageal cancers, where nodes are closely packed or clustered.
The researchers decided on a new and more accurate way of detecting cancer with the Magnetometer Probe, which operates in the same ways as traditional gamma probes.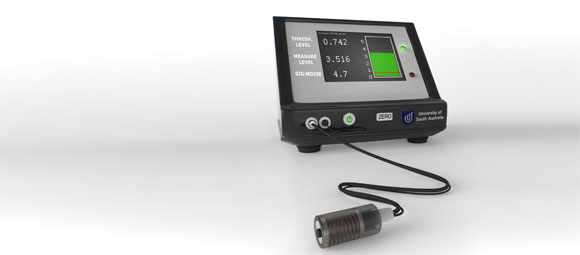 "Doctors will find this product just as easy to use but the results will be superior," said Cousins. "Together the new tracers and the new probe represent cutting edge technology that delivers a much more accurate and affordable system for the staging of deep or complex cancers."
The technology offers benefits for hospitals since the switch to magnetic tracers means there is no need for the specialized rooms, equipment and training currently required for radioactive agents.
"Magnetic tracers have a much greater shelf life than radioactive agents – years rather than hours –reducing storage and supply complications and costs," said Cousins. "Both factors mean it is likely that smaller or regional hospitals and medical services will be able to employ the technology locally, reducing stress and expense on cancer patients who would otherwise have to travel to major city hospitals for treatment."
According to its investor, Powerhouse, the new technology has the potential to create a powerful system that will solve a real healthcare problem and has a market between $300 and $450 million.