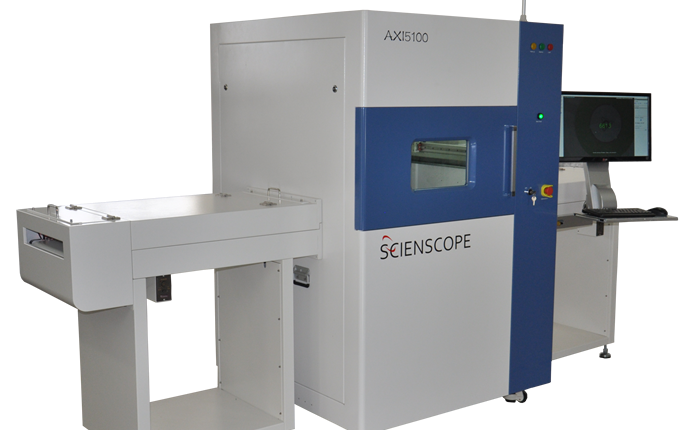 Distribution agreement with Scienscope to be exclusive supplier
A provider of automated assembly products and systems and part of Juki Automation Systems Corporation, Juki Automation Systems (JAS), has announced that it has signed an agreement with Scienscope International to distribute the AXI5100c inline X-ray component counter as the exclusive supplier in the Americas. Both Juki and Scienscope have already seen a positive response from the partnership since the recent SMTA International exhibition where JAS displayed the AXI5100c for the first time.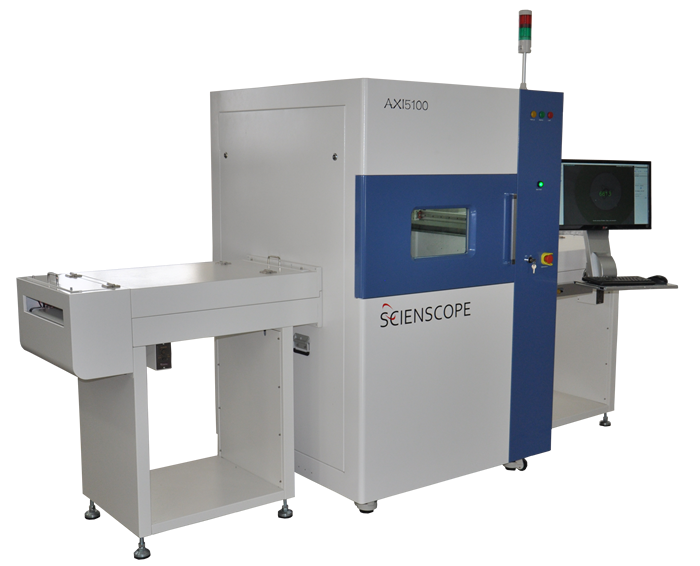 JAS President and CEO Bob Black commented, "We at Juki are delighted to be partnering with Scienscope on this machine. With the rapid growth of our Storage Solutions line of automated component storage units, this unit will fit right in and play a key role in keeping accurate and timely counts of all components in inventory."
In addition to counting reels, the AXI5100c also can count components in ESD bags, storage sticks, and trays. The AXI5100c is a fully automated inline system that can handle loading and unloading of components using various conveyors, loaders/unloaders and even robots. The key advantage of the inline counter is the ability to communicate directly with the Juki ISM component storage towers offering complete and confident automation of component inventory.
"Partnering with a company like Juki is a great fit for us. They are a full-solutions company and with so many mergers in the technology industries, we feel this is an advantage for both companies. Juki offers world-class service and we are excited to be working with them," added Todd O'Neil, Business Development Manager at Scienscope.
Juki manufactures high-quality SMT placement systems for use in the electronics manufacturing industry and now represents the AXI5100c, a new innovation in counting components that is capable of counting the latest 03015s as well as four 7″ or one15″ reels of various thicknesses. Renowned for producing reliable, flexible placement equipment that is very easy to use and maintain, Juki is a significant player in the high-speed market.