For years, Facebook users have been acquainted with the beloved "Like" button, allowing them to express their approval of a post, but now they can expand their emotions by letting other Facebook users know if they "Love" something, are shocked by something, laughing at something, sad, or even angry with something they're seeing in their news feed.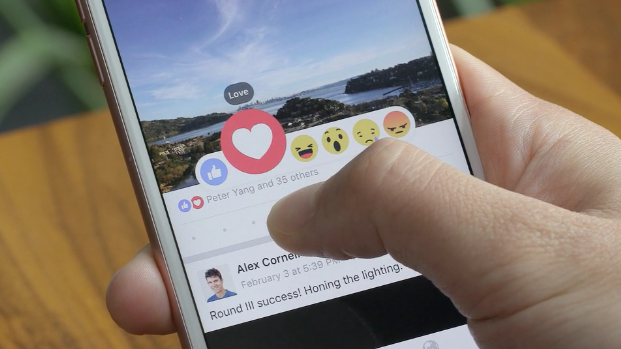 The company today rolled out its Reactions feature, an extension of the Like button. To add a reaction, a user must hold down the like button on a mobile phone or hover over it on a desktop to view the image options, then select either Like, Love, Haha, Wow, Sad or Angry.
After a year of research, Facebook found that these are the reactions users wanted most.
"We have been testing Reactions in a few markets since last year, and have received positive feedback so far," according to a Facebook blog post announcing the launch
The company will use user reactions to determine which kind of content people want to see the most in their Newsfeed. So, for example, if someone Likes, "Wows" or "Sads" a post —Facebook will use those reactions to infer that they want to see more of that type of content. Over time, the company hopes to learn how different reactions should be weighted differently so they can show them the content they most want to see.