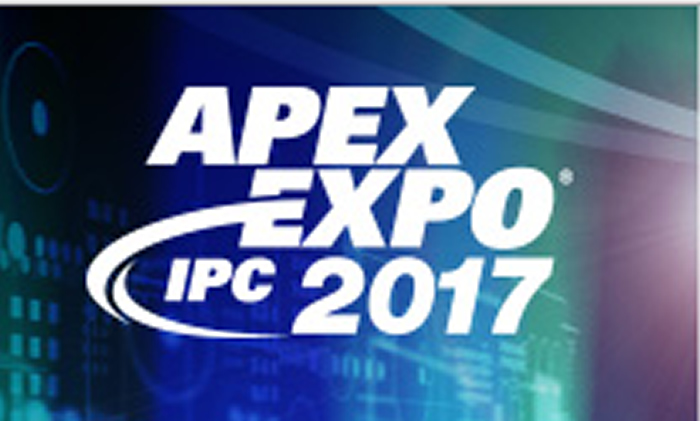 Flexible hybrid printed electronics to be showcased
A new pavilion focusing on flexible hybrid printed electronics will debut at IPC APEX EXPO 2017 in San Diego, it has been announced by IPC – Association Connecting Electronics Industries. IPC APEX EXPO is excited to have a dedicated area to promote flexible hybrid printed electronics and support this growing technology.
The Flexible Hybrid Printed Electronics Pavilion will showcase the growing printed electronics technology sector and how these technologies also apply to hybrid PCBs and PCB assemblies. This will provide IPC APEX EXPO attendees with an opportunity to explore topics and vendors in a centralized location.
In addition to the show floor pavilion, the planned Flexible Hybrid Printed Electronics programming will include:
technical paper sessions
management-focused Buzz Session
standards meetings
"Flexible hybrid printed electronics is an area of great interest for IPC APEX EXPO attendees," said Chris Jorgenson, IPC Director of technology transfer. "This pavilion on the show floor and the supporting events during the show will provide a valuable opportunity for attendees to network and learn about these trending products and technologies."
Registration for IPC APEX EXPO is now open. For more information, please visit here.