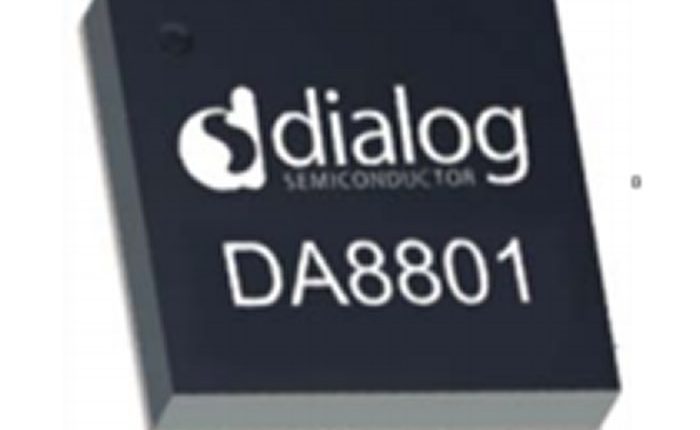 GaN power IC enables true universal chargers
It has been announced by Dialog Semiconductor that it is demonstrating its first Gallium Nitride (GaN) power IC product offering, using Taiwan Semiconductor Manufacturing Corporation's (TSMCs) 650V GaN-on-Silicon process technology.
The DA8801 together with Dialog's patented digital Rapid Charge power conversion controllers will enable more efficient, smaller, and higher power density adapters compared to traditional Silicon Field-Effect Transistor (FET) based designs today. Dialog is initially targeting the fast charging smartphone and computing adapter segment with its GaN solutions, where it already enjoys more than 70% market share with its power conversion controllers.
"The exceptional performance of GaN transistors allows customers to deliver more efficient and compact power adapter designs that meet today's market demands," said Mark Tyndall, SVP Corporate Development and Strategy, Dialog Semiconductor. "Following our success in BCD-based Power Management ICs (PMICs), as an early GaN innovator, Dialog once again leads the commercialization of a new power technology into high-volume consumer applications."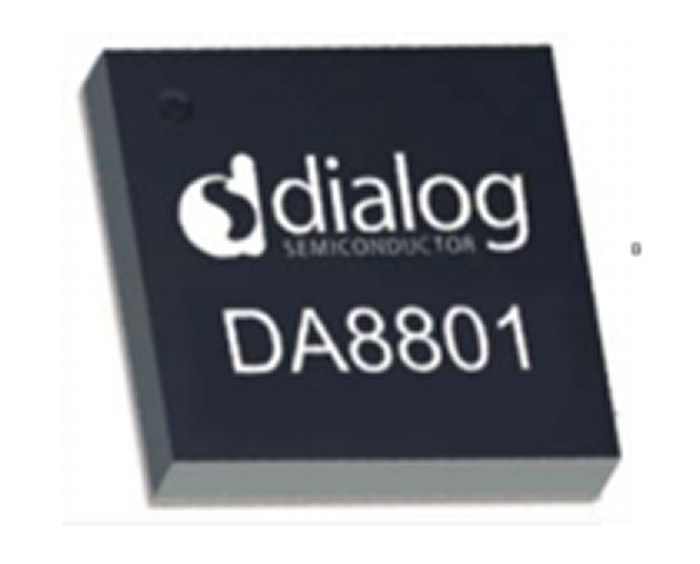 GaN technology offers the world's fastest transistors, which are the core of high-frequency and ultra-efficient power conversion. Dialog's DA8801 half-bridge integrates building blocks, such as gate drives and level shifting circuits, with 650V power switches to deliver an optimized solution that reduces power losses by up to 50%, with up to 94% power efficiency. The product allows for a seamless implementation of GaN, avoiding complex circuitry, needed to drive discrete GaN power switches.
The new technology allows a reduction in the size of power electronics by up to 50%, enabling a typical 45W adapter design today to fit into a 25W or smaller form factor. This reduction in size will enable true universal chargers for mobile devices.
"As Dialog's strategic foundry partner for power management ICs for many years, we are delighted to have expanded our relationship to collaborate closely in bringing our GaN process to the mainstream consumer market for high volume applications," said Maria Marced, President of TSMC Europe. "Dialog's first GaN product delivers on the promise of GaN while bringing the integration to a higher level."
The DA8801 will be available in sample quantities in Q4 2016.
Available downloads: