GE is now testing the world's largest jet engine
In 1942, GE built the first U.S. jet engine. Now the company has built the world's largest.
So what exactly does the world's largest jet engine look like? Take a peek.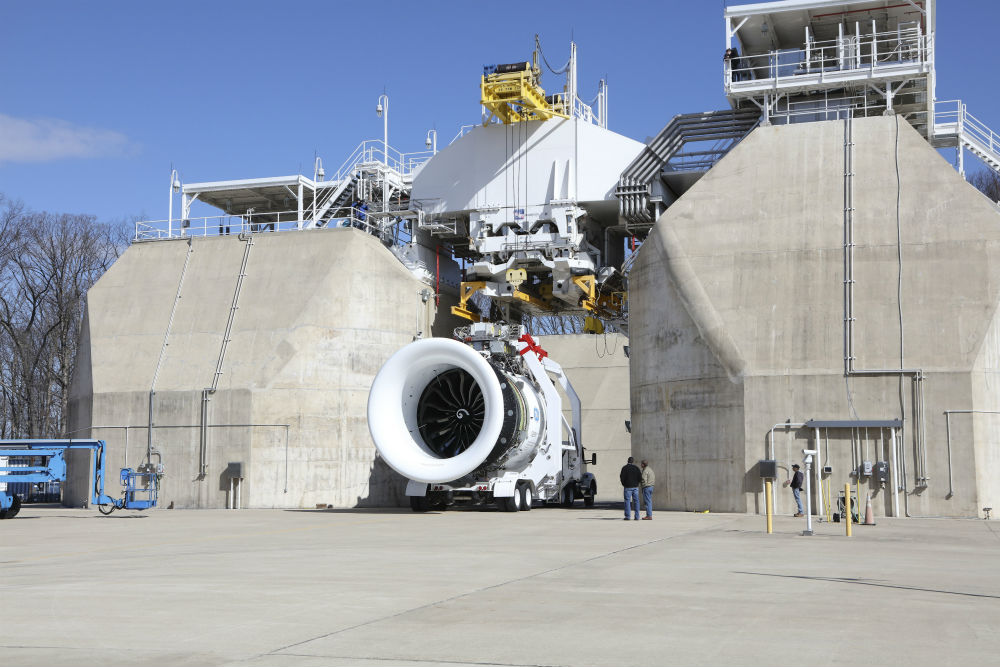 The GE9X has a front fan that spans 11 feet in diameter (achieving a world record), as well as 3D printed fuel nozzles and parts made from lightweight and ultra heat-resistant materials called ceramic matrix composites (CMCs).
Thanks to 3D printing technology, GE engineers were able to create pretty complex internal shapes that would have been impossible to achieve with other technologies.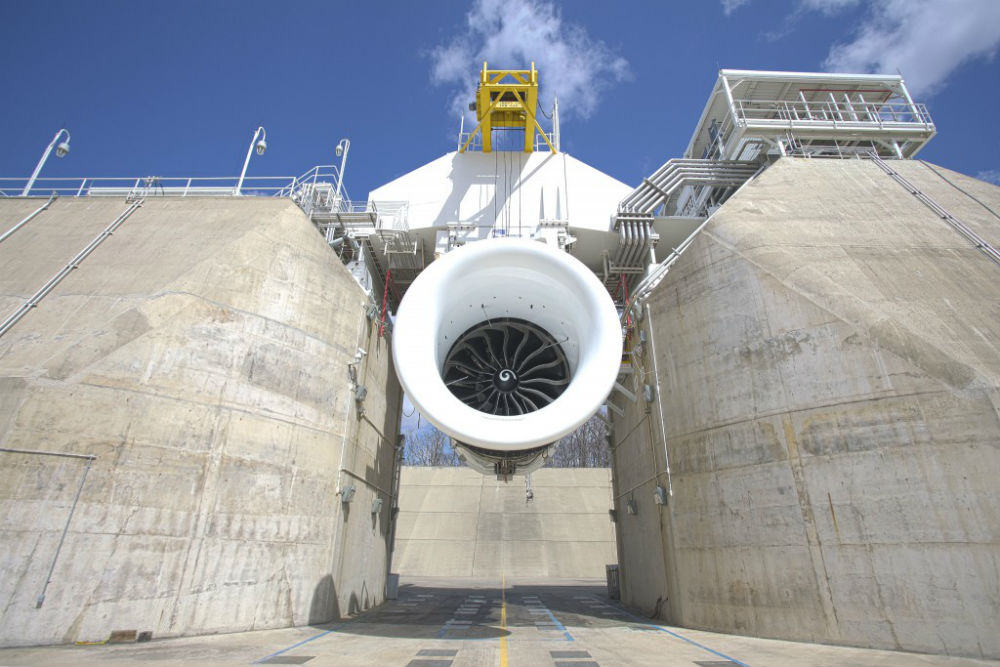 "These tunnels and caves are a closely guarded secret," said Rick Kennedy, GE Aviation spokesman. "They determine how the fuel moves through the nozzle and sprays inside the combustion chamber."
The engine's ceramic matrix composites, located within the combuster and turbine, operate in temperatures up to 2,400° Fahrenheit.  This is what keeps more heat inside the engine, while simultaneously reducing fuel burn and emissions.
The engine also contains 16  carbon-fiber fan blades and an 11-stage high-pressure compressor with a 27:1 pressure ratio. According to GE, no other commercial engine in service has a pressure ratio that's higher.
The GE9X can generate 100,000 pounds of thrust. For a comparison, a space shuttle main engine produces 375,000 pounds of thrust.
Want to see it get fired up for the first time? Check out the video.
GE has already received $29 billion in orders for for over 700 GE9X engines from companies like Emirates, Lufthansa, Etihad Airways, Qatar Airways and Cathay Pacific.
Story and video via GE Reports.