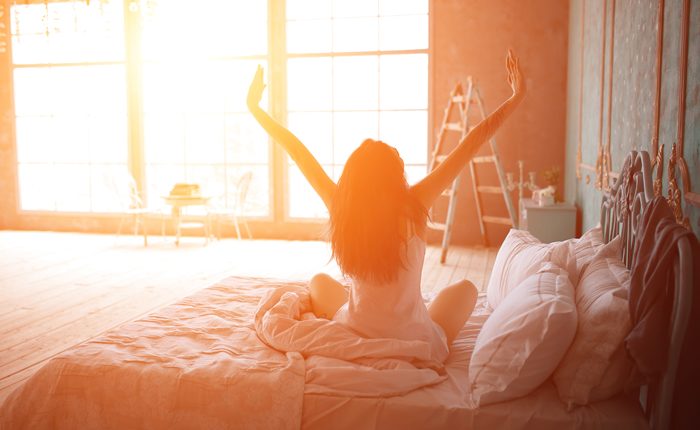 Author: Daisy Stapley-Bunten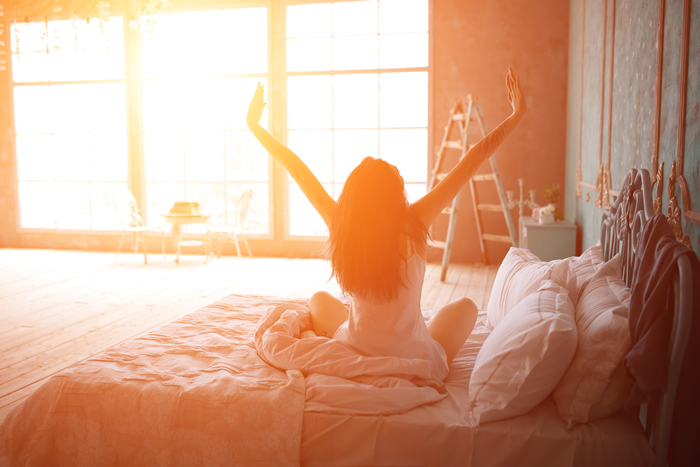 According to the National Institutes of Health, more than 40 million Americans suffer from chronic, long-term sleep disorders, and an additional 20 million report sleeping problems occasionally.
Sleep disorders and problems have many underlying causes, from stress, health conditions, to medications. But a prominent cause of sleep difficulties can be blamed on exposure to TVs, smartphones, tablets and computers, which have an effect on sleeping patterns.
Multiple studies have shown that blue light can reduce melatonin production, resetting body clocks and making it difficult to sleep after watching TV or using tablets/laptops.
Go to sleep with one…
To combat this issue, Spectral Edge have announced Nighteq, its new image enhancement technology that helps viewers get a good night's sleep by reducing the amount of blue light coming from TVs, tablets and computer screens, whilst maintaining contrast and picture quality.
Nighteq will be shown at the OTTtv World Summit in London between 8th-10th November 2016, alongside Spectral Edge's existing Eyeteq video personalization technology, which makes TV accessible for the 4% of the world's population that suffers from color-blindness.
"Research demonstrates the impact that evening viewing has on sleep patterns –Nighteq provides operators with a simple way to reduce blue light without impacting picture quality or the overall viewing experience, therefore helping to guarantee a better night's sleep," said Christopher Cytera, Managing Director, Spectral Edge.
"Alongside our Eyeteq technology for enhancing the experience of color-blind and color-deficient viewers, it demonstrates the opportunities that video personalization offers to operators who want to improve the service they offer to their subscribers and to reach out to new ones." Nighteq and Eyeteq are the first two products based on Spectral Edge's Phusion image enhancement technology, developed by Spectral Edge, following its spin-off from the University of East Anglia.
"Delivering the best possible user experience is central to consumers watching – and paying for – content on their TVs, tablets and PCs," said Professor Jonathan Freeman, Professor of Psychology and Managing Director, i2 Media Research. "Operators should therefore look to focus on their user experience, collecting empirical evidence from test groups of consumers and using this feedback to improve and enhance the services that they offer."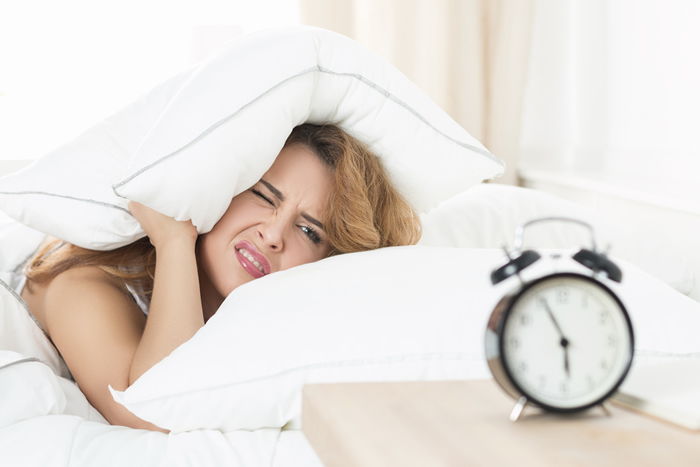 …wake up with another
Shorter days during fall and winter, means less light. Lack of light causes the body to produce more melatonin which regulates the body's sleep-wake cycles. As a result, during winter, we can feel more tired or sluggish.
Bodyclock Luxe, from Lumie, is an alarm clock that mimics the light of a real sunrise so when you open your eyes you feel properly awake and refreshed. Waking like this helps to keep your sleep cycle on track and has been shown to boost mood, energy and productivity levels.
Bodyclock Luxe is the most advanced of the Bodyclock range with high-quality speakers for streaming your own music or radio via Bluetooth and a USB port for more audio files or for charging your phone.
It also comes with over 20 wake-up and sleep sounds, from classic birdsong and waterfall recordings to background café chat and fading thunder.
At night, Bodyclock Luxe has a fading sunset to help you relax and a new low-blue light feature especially for bedtime lighting. By keeping blue light to a minimum you're ready for sleep and can drift off easily.
Other features include a nightlight setting, 7-day alarm and dimmable bedside lighting.
A wake-up light like Bodyclock Luxe is not just a much nicer way to start the day. It can also help beat the winter blues and is a useful complement to a lightbox in treating SAD (Seasonal Affective Disorder). Even the British Swimming team use Lumie Bodyclock to get them up bright and early for training on dark, winter mornings.