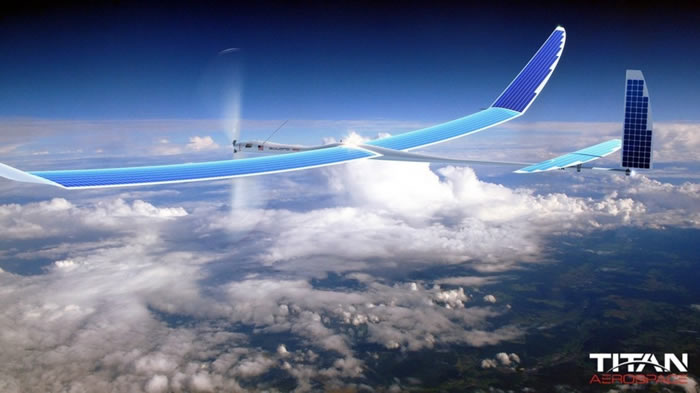 Google's parent company, Alphabet, is scaling back its ambitions for Internet by drone. It has disbanded the team that had been developing the technology, according to the company.
For years, companies like Facebook and Google have captivated audiences with the prospect of someday beaming Internet access down to earth from drones or satellites flying high above the ground. The dream held particular promise for developing countries where it's often expensive to build cellular towers or lay down physical Internet cabling.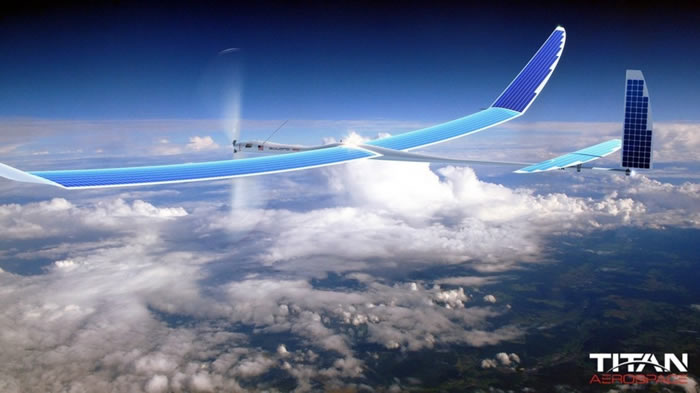 Dozens of employees in the group, known as Titan, have been reassigned to work on other projects. They include Project Wing, Alphabet's effort to develop a drone delivery service, and Project Loon, which seeks to deliver Internet around the world via floating balloons. That project is still going strong, Alphabet says.
Many of the Titan workers came from drone maker Titan Aerospace, which Google purchased in 2014. Titan was folded into X, Alphabet's moonshot lab, in late 2015.
"We ended our exploration of high altitude UAVs for internet access shortly after," an X spokesman said in a statement. "… at this stage the economics and technical feasibility of Project Loon present a much more promising way to connect rural and remote parts of the world."
The news, first reported by 9to5Google, is a setback to highflying visions of ubiquitous broadband access. As with other projects under the Alphabet umbrella that have been cut or reorganized, the end of Titan comes as executives look to emphasize financial sustainability. The pressure has been applied across the company, including at X.
Last July, the head of X, Astro Teller, wrote a blog post essentially defending his department's reason for existence.
"Being a 'corporate lab' is a difficult balancing act: place big bets on the future, but don't spook the people giving you the money," he said in the post.
Projects are killed off all the time at X, Teller said. It usually happens when a project meets its "kill signal" — failing to meet a certain goal that was established at the outset, or within the appropriate amount of time.
It appears Titan met its own kill signal last year. Now the task falls to Project Loon to fulfill Alphabet's dreams of blanketing the earth with Internet.
More information: The Washington Post