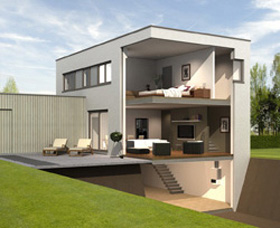 GreenPeak showcases ZigBee and Thread multi-channel radio chip at CES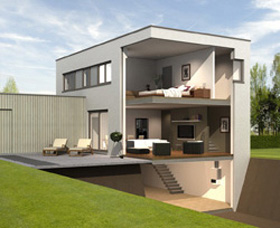 GreenPeak Technologies announced it will demonstrate its single radio multi-protocol and multi-channel chipset for ZigBee and Thread networks at the 2016 Consumer Electronics Show (CES) in Las Vegas. This solution offers a cost-optimized and future-proof solution that can combine these different communication protocols for connected home applications.
Announced in July 2015, the GP712 is the industry's first radio communication controller to support ZigBee and Thread in a single device with fully independent channel selection – at the cost of a single protocol solution. The GP712 uses GreenPeak's patented multi-channel feature that will allow simultaneous listening on different channels for both ZigBee and Thread packets using a single radio. It simultaneously supports up to three protocols in a concurrent and transparent way on different channels and allows combining ZigBee PRO, ZigBee RF4CE and Thread.
This is a major cost reduction for designing single-SKU, multi-protocol and future-proof gateways, connected thermostats, and intelligent sensors.
In combination with GreenPeak's proven and patented antenna diversity solution for best range and reliability, GreenPeak offers the most feature rich and robust solution in the market today, at no extra cost. The GP712 is available in a small footprint 24-pins QFN package, making it well-suited for low-cost PCB design rules for price sensitive applications.
As service providers look to offer a wider range of services to their residential customers, the smart gateway and particularly its ability to manage and process content from different communication networks, has evolved into a key enabler for new Smart Home services. GreenPeak adds Thread technology to its unmatched and comprehensive ZigBee portfolio of radio communication chips to offer robust connectivity for fully covered wireless home networks. It also increases the freedom of choice for the consumers in selecting sensors and actuators, as they can connect both ZigBee and Thread nodes in a fully transparent way to their smart gateway.
"There is an increasing demand from the industry and our customers to add the Thread protocol to gateways and set-top boxes," says Cees Links, CEO and Founder of GreenPeak Technologies. "The Thread protocol is gaining momentum, accelerating and fostering growth in IoT, and providing tremendous value for businesses and consumers. By supporting the current leading Smart Home protocols in one multi-channel radio chip, we offer a future-proof platform for gateways and set-top boxes. Our customers' gateways are ready to support a whole new breed of connected devices for the home."
The Thread certified software stack and development kit is expected to be available by mid-2016.