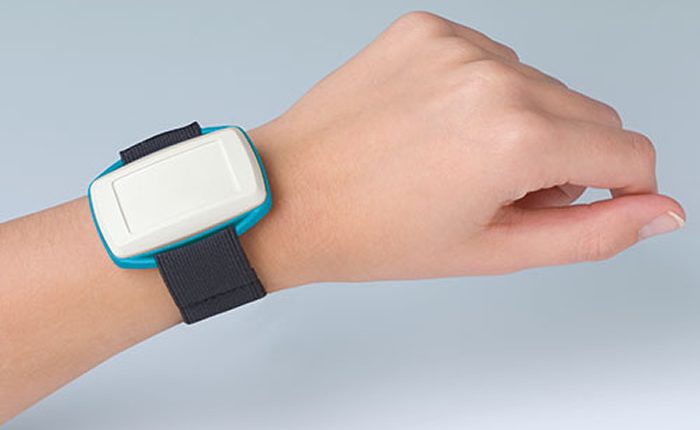 Higher intermediate rings accommodate USB connectors
Higher intermediate rings that can accommodate USB and micro USB connectors have been introduced by OKW, extending its MINITEC handheld enclosures range. MINITEC is suited for remote control systems, data recording, medical electronics, emergency systems, monitoring and alarms. MINITEC already offers a huge range of standard permutations thanks to its construction format.
Each case features a top section, bottom section and an intermediate ring. This reduces the need for customization.
Now eight new higher intermediate rings are available for medium-sized MINITEC E ('Edge') enclosures, increasing their capacity. Two of them feature slots for USB (Type A) and micro USB (5 P B Type SMT) connectors.
All eight new higher intermediate rings have loops that enable MINITEC to be suspended from a lanyard or key ring.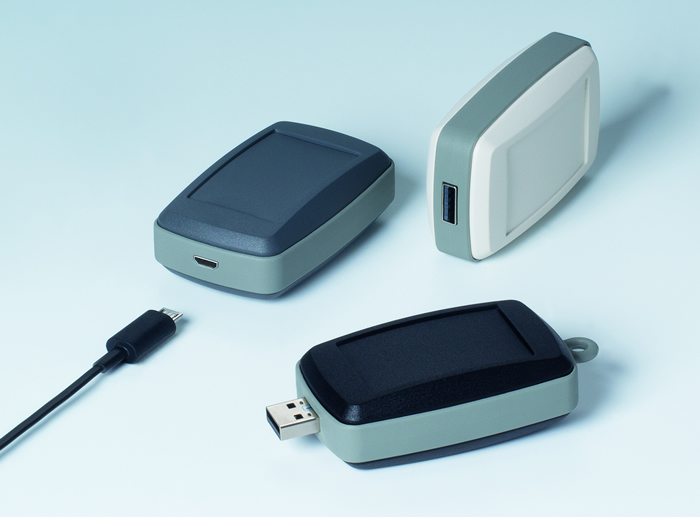 They are designed to fit MINITEC EM (IP 41) cases (68x42x18/24 mm) and are molded from soft touch SEBS (TPE) for tactile comfort.
The six slotless rings are available as standard in lava grey, orange, green, blue, off white and volcano grey. The other two slotted rings for USB and micro USB applications are volcano grey.
OKW's MINITEC range won an iF Product Design Award for its modern ergonomic styling and versatility. The choice of intermediate rings enables users to attach MINITEC to a lanyard, key ring, wrist strap or belt.
MINITEC (IP 40/41) is available in two shapes, each offering three sizes: Design D 'Drop' S (51x32x13mm), M (70x44x16 mm), L (84x53x19mm); Design E 'Edge' S (52x32x15mm), M (68x42x18/24mm), L (78x48x20/24/26mm).
'Drop' enclosures feature recessed tops to accommodate membrane keypads. 'Edge' cases can be specified either with recessed tops or with smooth tops for push buttons.
'Edge' and 'Drop' top and bottom sections are molded from ABS (UL 94 HB) or infrared permeable PMMA (UL 94 HB) for remote control applications.
Prices for MINITEC enclosures start at £5.
Accessories include a key ring, lanyard, carrying strap, wrist strap and strap eyelet.
Customizing services include CNC machining; EMC shielding; lacquering; digital, screen and tampo printing; installation and assembly; display windows; adhesive foils.