If scientists can generate electricity from human feces, then some tomato waste shouldn't be a problem.
A team of scientists from various universities including South Dakota School of Mines & Technology, Princeton University, and Florida Gulf Coast University is working with damaged tomatoes to explore a new source of electricity.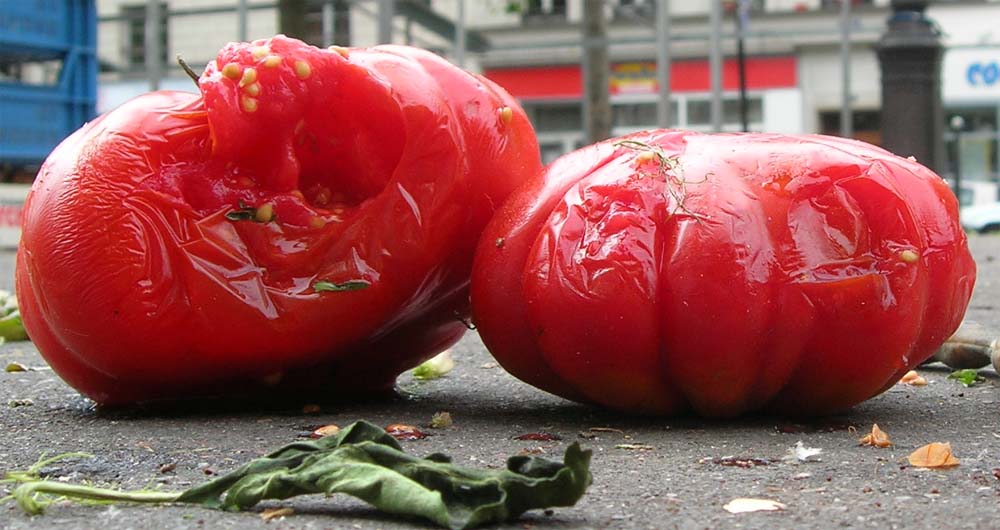 The pilot project involves a biological-based fuel cell that uses tomato waste left over from harvests in Florida. According to Venkataramana Gadhamshetty, Ph.D., P.E., at the South Dakota School of Mines & Technology, Florida generates 396,000 tons of tomato waste every year, but lacks a good treatment process.
"We have found that spoiled and damaged tomatoes left over from harvest can be a particularly powerful source of energy when used in a biological or microbial electrochemical cell," said Namita Shrestha, graduate student in Gadhamshetty's lab. "The process also helps purify the tomato-contaminated solid waste and associated waste water."
Gadhamshetty began work on the topic as a professor at Florida Gulf Coast University when a colleague approached with interest in the waste treatment issue which can produce methane and water treatment problems when dumped.
The team developed a microbial electrochemical cell that uses tomato waste to generate electric current by breaking down and oxidizing the organic material in the defective tomatoes.
The oxidation process is triggered by the interaction of the bacteria with tomato waste and releases electrons that are captured in the fuel cell and become a source of electricity. The team also discoverd that the natural lycopene pigment in tomatoes is helpful in the generation of electrical charges from the damaged fruits.
Currently, the team has achieved a rather small power output from their device, with 10 milligrams of tomato waste producing 0.3 watts of electricity, but they plan to scale up and increase the electrical output by several orders of magnitude. They plan to improve the system by figuring out which parts, either the electrodes, bacteria, biological film, or wiring, are resisting the flow of electricity, and then tweaking or replacing those parts.
According Shrestha, there is enough tomato waste generated in Florida each year to power Disney World for 90 days with an optimized biological fuel cell.
"Our research question at this time is to investigate the fundamental electron transfer mechanisms and the interaction between the solid tomato waste and microbes," said Gadhamshetty.
The researchers presented their work Wednesday at the 251st National Meeting & Exposition of the American Chemical Society (ACS).
Story via American Chemical Society.