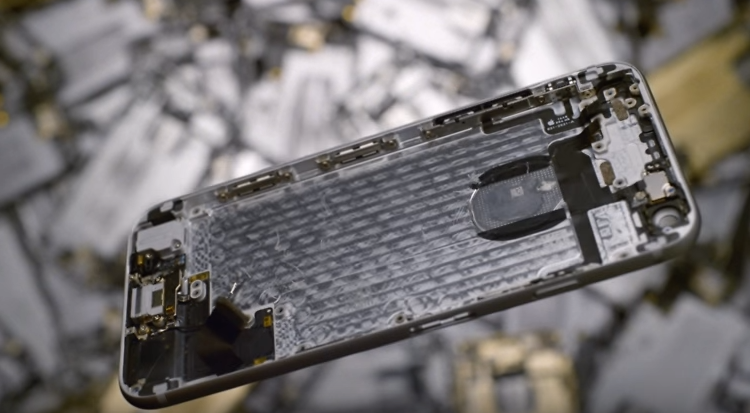 Liam is the Apple robot that tears apart old iPhones
At Apple's special event yesterday, the company's CEO Tim Cook kicked off with the unveiling of a robot. In an attempt to become a bit more environmentally friendly, Apple engineers designed a robotic arm named Liam, whose sole job is to tear apart old iPhones.
Liam tears apart the phone so that the materials inside, like cobalt and lithium from the battery, can be re-purposed.
"True innovation means considering what happens to a product at every stage of its life cycle. Liam disassembles your iPhone when it's no longer functioning, so the materials inside can live on," wrote Apple, on it's YouTube channel.
According to Mashable, who attained a private viewing of Liam, the robot "completes an iPhone disassembly process every 11 seconds, with dozens running through the system at all times. About 350 units are turned around each hour, equivalent to 1.2 million iPhones each year."
Watch the robot at work in the video below.