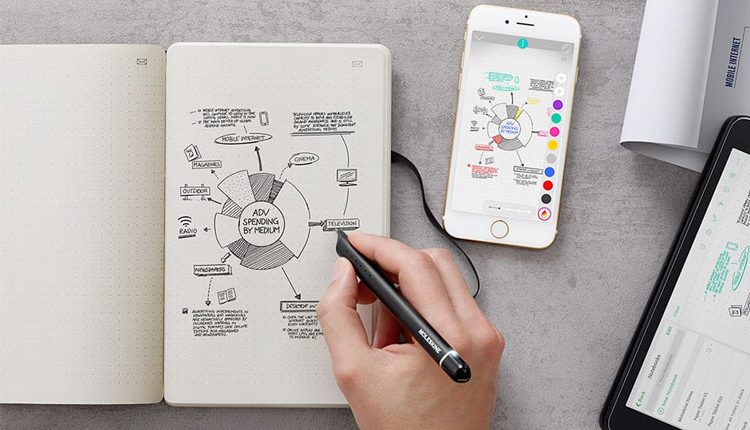 I don't know about you, but when I make plans and arrangements I write them down into my paper diary, however that diary is not always to hand.
Well Moleskine has released The Smart Planner to help with this problem, as it can instantly digitize your paper written appointments and sync them to your Google or Apple calendar.
Combining the convenience of your hand-written notes with the unique and modern features of your digital calendar that you can access everywhere with your phone.
But how?
It is achieved through a combination of Moleskine's Pen+ and special sensor-laden paper.
It has an invisible grid made with patented 'Ncode technology' embedded in each page of the Smart Planner.
This allows the Moleskine Notes companion app to recognise everything that the Pen+ writes and then sync it up, from all your notes and appointments to sketches and doodles.
For the super structured people out there, the layout of the planner itself will be organised in a weekly format with a section for each of the seven days on the lefthand page, which is designated for meetings, events and diary entries, that are synced up to Google calendars and iCals.
While the righthand page for each week is designated for exclusive note taking, handwritten notes and sketches and everything else you need, which then syncs up to the Moleskine Notes app.
The Smart Planner is the latest addition to the Moleskine's Smart Writing Set, which includes the Paper Tablet notebook, Smart Pen+ and Moleskine Notes companion app.
The only set back is that you will need the Pen+ to use the Smart Planner.