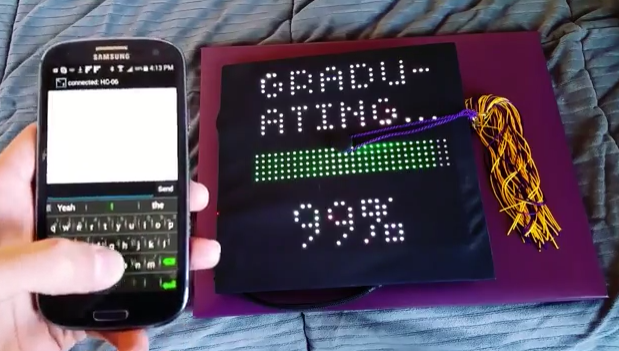 Tired of plain, old graduation caps? So was student maker, Dan Barkus of Barkus Labs, who decided to turn his ordinary graduation cap into a high-tech project.
Barkus incorporated a 32 x 32 neo-pixel display, a Teensy 3.2 development board, a smart matrix shield (optional, but really makes things easier), and a small hc-06 Bluetooth module.
Watch the demo here.
For a detailed build, Barkus also posted a 13-minute tutorial.