Getting your hands on fresh organic greens couldn't be easier with Herbert; a hydroponic vertical farm which makes it possible for everyone to grow their own food at home.
Growing fresh food at home is now accessible for those lacking green fingers, or those with limited space, as Herbert hangs indoors with its own light supply. Now anyone can reap the rewards, without the mess, and without the space.
Unlike growing food with traditional farming methods, outside in the garden for example, hydroponic farming yields 40% more harvest, and is not weather-dependent. No more weather-watching and praying that the snow doesn't sabotage your spinach.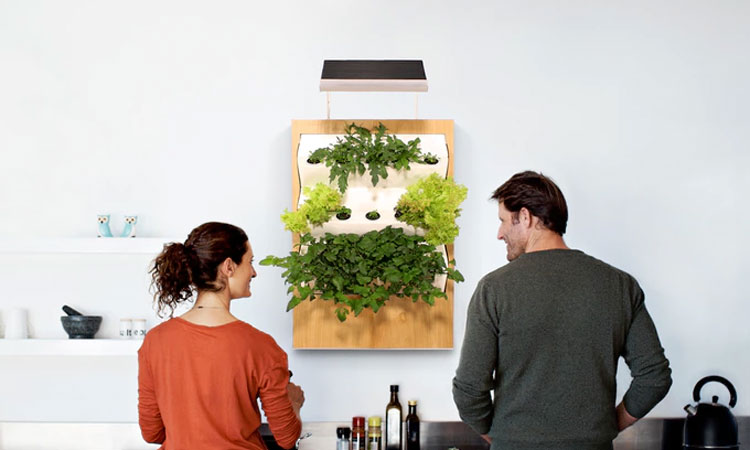 How Does Your Garden Grow?
Using an LED light, Herbert allows you to easily set the time when the light should be switched on and off via an app, and ensures you can grow your greens through the harshest winters.
Completely leak proof, the plants grow directly in water without the use of soil, similar to how NASA grow food crops on space exploration missions.
Simply, you put a seed into a biodegradable sponge, and place this in a pot, which is then placed in Herbert, and covered with a 'seed cap' until the seedling sprouts. Then add water and fertilizer, changing the water every 1 to 2 weeks and the fertilizer every 3 to 4 weeks. Then watch your plants grow – up to 15 at a time.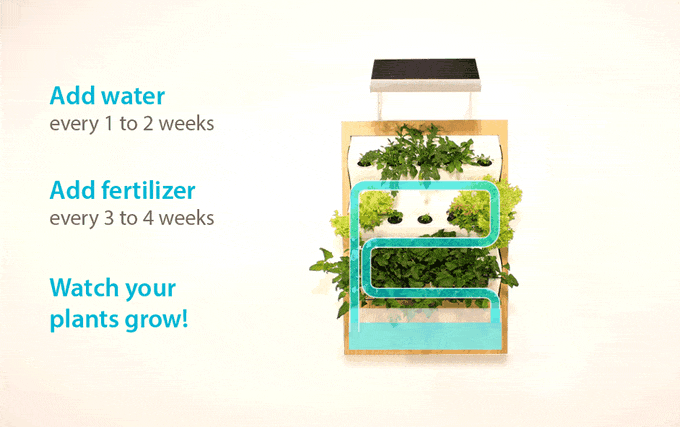 Reaping the Rewards
Aside from the obvious satisfaction that accompanies growing your own food, what are the other benefits of Herbert?
With a cleaner, more efficient growing process which simplifies growing organic greens from strawberries, chili peppers, herbs, salad and plenty more, you are in control of what you are eating, with the sure knowledge that there are no chemicals or pesticides or GMO (Genetically Modified Organism).
You also reduce your food waste, only harvesting the amount of food you want and when you need it.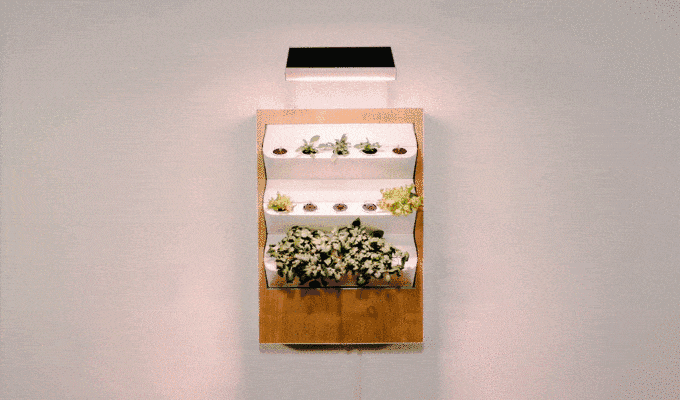 Growing on Kickstarter
Crowdsourcing via Kickstarter, Herbert has already outgrown its €50,000 goal and aims to ship the first batch of products in October 2017.