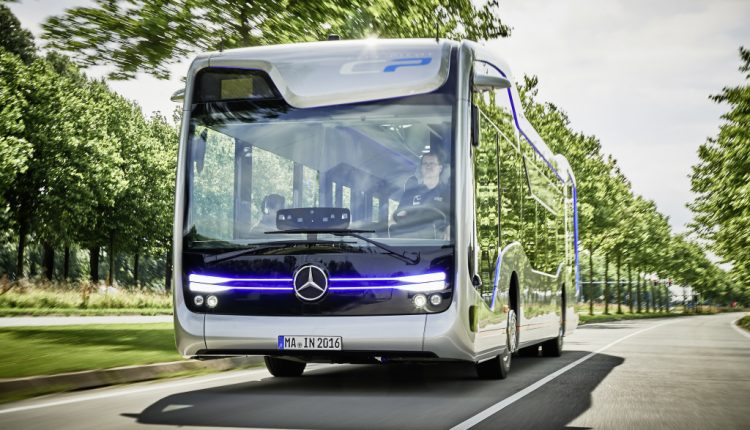 Mercedes Benz introduces autonomous city bus of the future
Mercedes-Benz has introduced a futuristic new concept, which the company will invest over $200 million to to further develop.
The Mercedes-Benz Future Bus features CityPilot autonomous driving technology and debuted on Europe's longest bus rapid transit line in the Netherlands.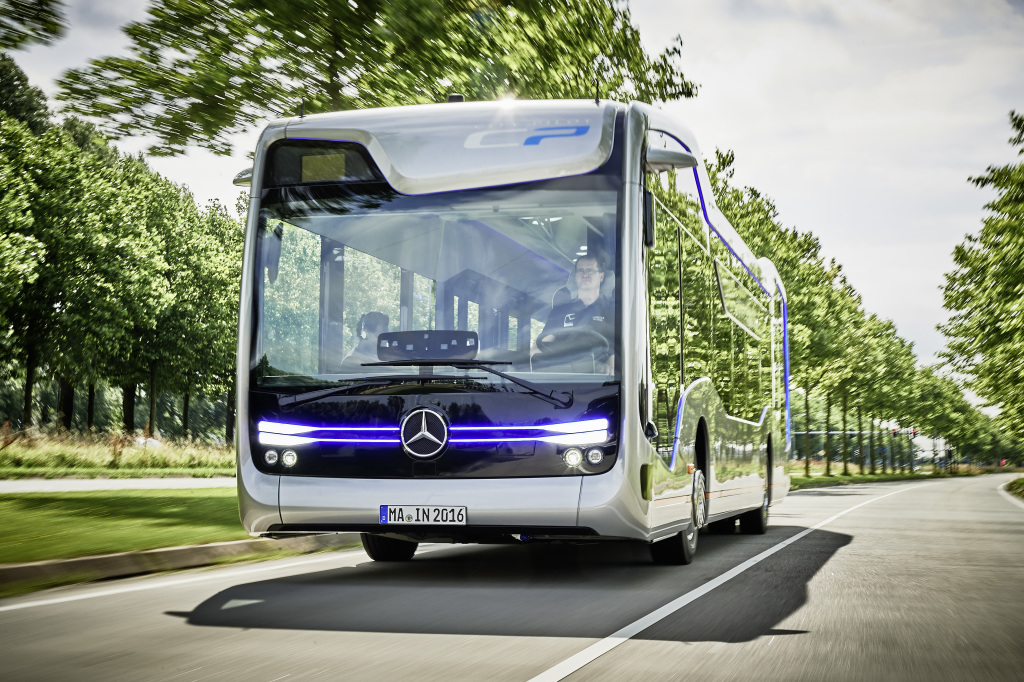 The autonomous city bus will be able to travel over 12 miles without using accelerator or brake pedal.
On a section of the longest bus rapid transit (BRT) line in Europe, the bus drove at speeds up to 43 mph, stopping to the nearest centimeter at bus stops and traffic lights, and then driving off again automatically. Yes, it even braked for obstacles and pedestrians.  (The driver of the autonomous bus is still on-board and necessary to monitor the system.)
"We showed nearly two years ago with our Highway Pilot: autonomous driving will make long-distance truck transport safer and more efficient. We are now putting that technology into our city buses: with CityPilot. This makes public transport safer, more efficient and more productive: More people can travel from A to B quickly, punctually and in comfort. To the benefit of all: bus operators, bus drivers and passengers," said Dr. Wolfgang Bernhard, Member of the Board of Management of Daimler AG for Daimler Trucks & Buses.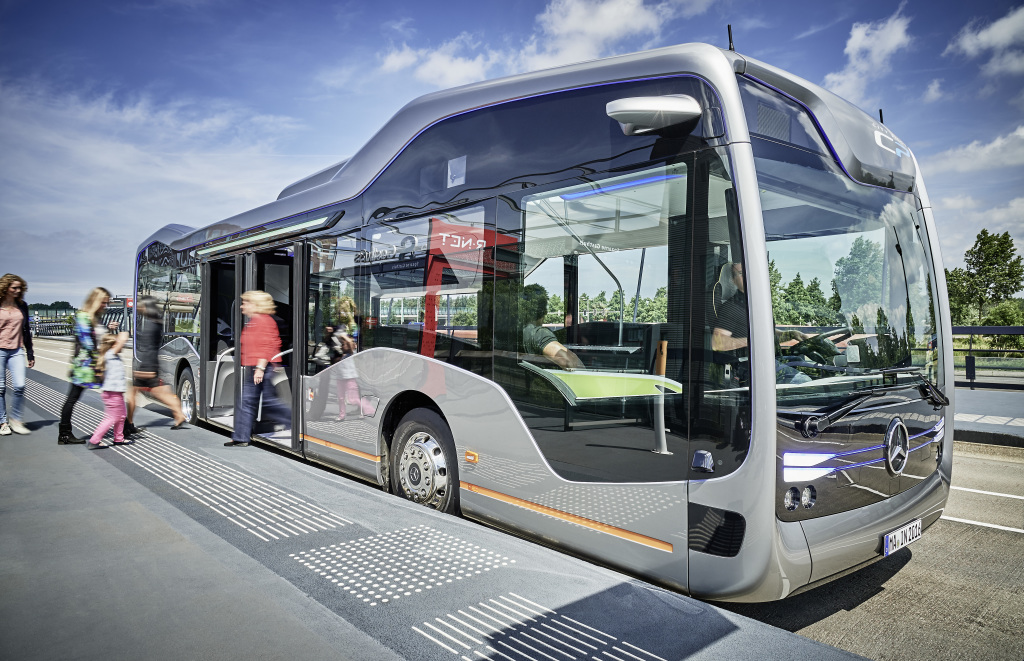 The Future Bus can recognize whether the route is suitable for automated driving and informs the driver. The bus driver then presses a button and CityPilot is activated. One condition is that the driver does not press the accelerator or brake pedal and does not steer, because any driver activity overrules CityPilot – the driver is always in charge of driving and can take over at any time.
CityPilot equipment includes long- and short-range radar, a number of cameras and a satellite-controlled GPS navigation system. The intelligent connectivity of the cameras and sensors -allows a for an accurate and precise picture of the surroundings and the exact position of the bus.