Michael Kors smartwatches are finally available
Earlier this year, well-known accessory designer Michael Kors announced it would begin dabbling in the wearable technology realm this Fall. Well— Fall is quickly approaching and the company has now fulfilled its promise, making its newest accessory — The Access smartwatch— available for $350.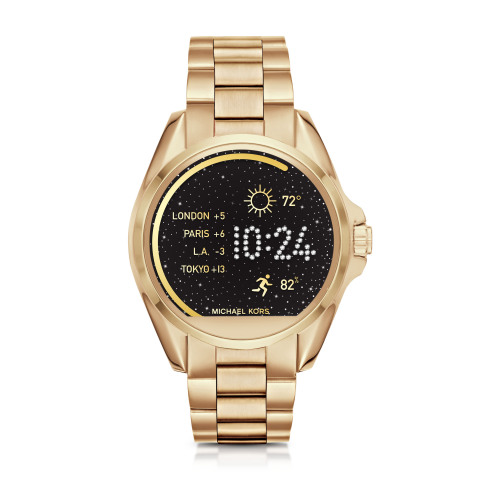 Access Technology
The Access smartwatch is compatible with iPhone and Android phones, thanks to the company's partnership with Google and the help of its Android Wear smartwatch platform.
The display watch's faces change with a simple swipe of the finger— ranging in designs like digital chronograph for the gym or glittering, animated pavé for night. The company offers wearers a unique look, too, providing hundreds of possible combinations of display face, color and sub dials. The touchscreen display, powered by Android Wear, provides social media updates, text and email alerts, app notifications, smart help from Google, and even a built-in fitness tracker.
"Our customers love fashion and they're plugged in 24/7," said Michael Kors, in a press release. "I think they'll appreciate having social connectivity and health and fitness tracking all within a great-looking accessory."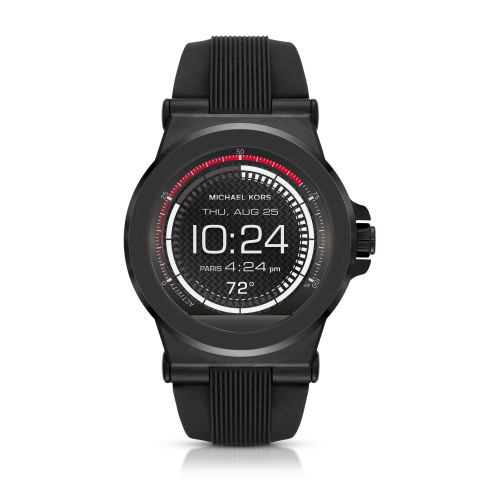 The Michael Kors' Access smartwatch runs on the Qualcomm Snapdragon Wear 2100, a system-on-a-chip (SoC) designed to ensure a highly interactive touch screen experience.
In addition, the watch can be magnetically re-charged compared to traditional electronic charging methods.
Access comes in two different styles to accommodate both men and women, and chances are you'll be able to get your hands on one no matter which big city you live near since it will launch in 18 countries via a global digital and print advertising campaign, including a video featuring Zendaya and Martha Hunt.
Learn more about the watches here and find out where you can purchase one for yourself.
Watch the company's videos below.