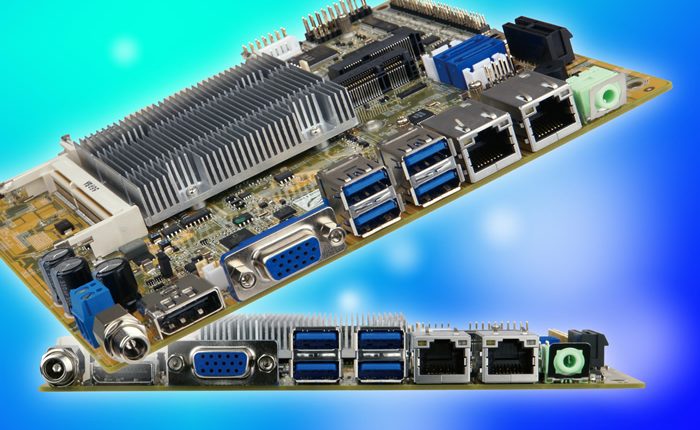 Mini-ITX SoC designed for use in restricted spaces
With less than 18mm dependent on choice of heatsink, the tKINO-BW SoC from BVM Ltd is a thin Mini-ITX (170x170mm) format motherboard, it features a very low profile. The board is graphics intensive, supporting up to three independent displays: HDMI 4k up to 3840×2160 pixels; 18/24-bit dual channel LVDS up to 1920×1200 and VGA up to 1920×1200.
The graphics capability and thin profile of the Mini-ITX motherboard makes it an ideal engine for slimline displays, kiosks, industrial process control and other embedded systems where multi-screen capability is a key requirement and space is at a premium.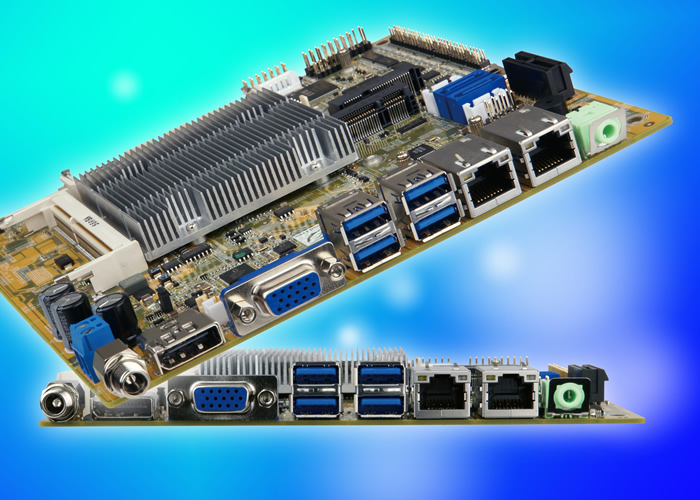 Available with a choice of processors from the 14nm dual core Celeron N3010 clocked at 2.24GHz with a TDP of 4W to the 14nm quad core Pentium N3710 running at 2.56GHz with a TDP of 6W, all versions support fanless operation for reliability and lifetime. Up to 8GB 1,600MHz single channel DDR3L SDRAM in two slots is available. An optional iRIS (independent remote monitoring and control) 1010 slot enables more than 80% of problems to be remotely resolved without a physical visit by an engineer.
Four USB3.0 ports are provided; mass storage is enabled through two SATAIII 6Gb/s ports and two GbE ports are on-board. A full size PCIe Mini card, a micro SD card slot and a PCIe slot expansion slot are also provided.