If you've got $60 to spare, you'll be able to take part in a piece of nostalgic gaming this November. A Nintendo Entertainment System: NES Classic Edition will hit the shelves.
Yes, you'll be able to play a near-identical, mini replica of Nintendo's original home console. The system plugs directly into a high-definition TV via an included HDMI cable and even comes with 30 NES classic games built right in, including Super Mario Bros., The Legend of Zelda, Metroid, Donkey Kong, PAC-MAN, and Kirby's Adventure.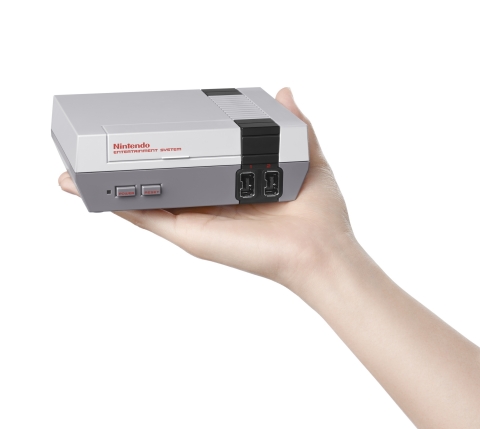 "We wanted to give fans of all ages the opportunity to revisit Nintendo's original system and rediscover why they fell in love with Nintendo in the first place," said Reggie Fils-Aime, Nintendo of America President and COO. "The Nintendo Entertainment System: NES Classic Edition is ideal for anyone who remembers playing the NES, or who wants to pass on those nostalgic memories to the next generation of gamers."
Included in the package will be an HDMI cable, an AC adapter and one NES Classic Controller, which looks like the original NES controller.
The NES Classic Controller  can also be connected to a Wii Remote controller to play Virtual Console NES games on a Wii U.
As an added bonus, you can feel free to walk away from your game if you need a break without losing any progress. Each game has multiple suspend points, so you can start where you left off at a later time, with no passwords needed.