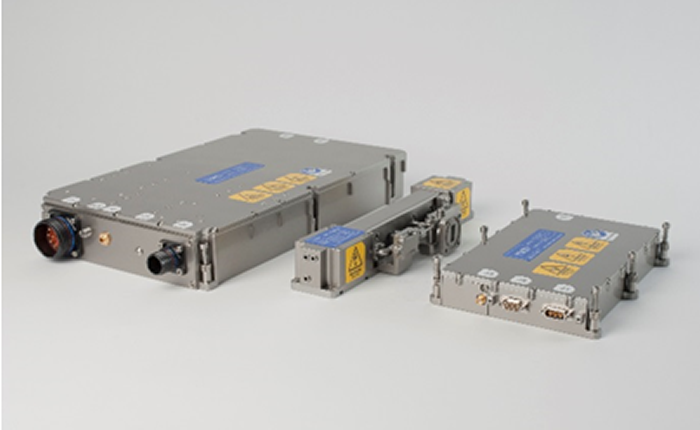 MPM products to exhibit for first time in US
Once again TMD Technologies (TMD), West London based design and manufacturing company, will be exhibiting at the AOC Symposium in Washington D.C. at the end of November.
On Stand 116, TMD will be showing a representative selection of its advanced products for Electronic Warfare – including the recently launched TWT based PTX8807 microwave power module (MPM) and solid state PTS6900 MPM.
"The premier AOC event gives us a great opportunity to meet with military leaders, policy makers and EW practitioners and widen our professional and personal network", said CEO Mike Farley, TMD USA. "I am pleased to say that the percentage of orders coming from the US has greatly increased over the last few months, and I am confident that our participation in AOC 2016 will further enhance this exciting trading development."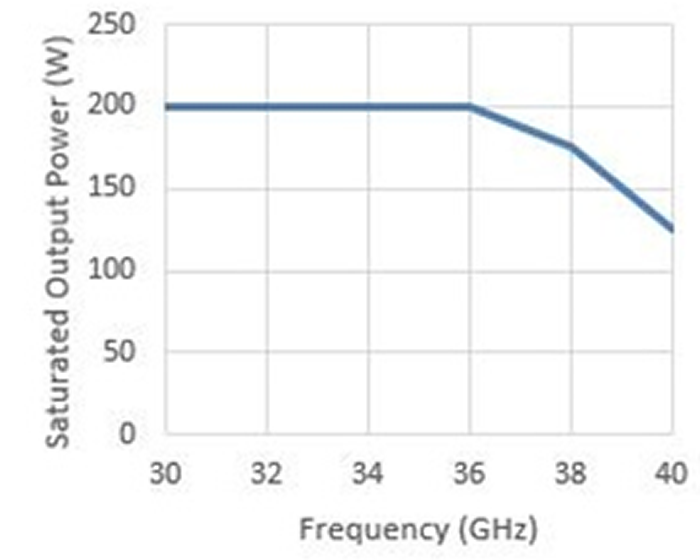 PTX8807 
TMD has chosen AOC 2016 to showcase the PTX8807 in the USA. This product is one of a completely new line of compact Ka band, TWT based MPMs. Operating over the 30-40GHz range with an output power up to 200W, it has been designed and painstakingly engineered to meet the most stringent demands of today's – and tomorrow's – sophisticated EW and radar systems.
With its high power Ka band helix Travelling Wave Tube (TWT) and matched high density switched mode power supply it forms a single 'drop-in' amplifier unit. Thus, high voltage TWT interconnections are eliminated – as well as safety and reliability hazards. Spares logistics and maintenance are also simplified.
The PTX8807 allows a variety of TWT models to be used, so customers can specify duty, frequency and peak power parameters to meet their requirements. Factory settings are optimized for TWT performance.
The MPM also features high electrical efficiency, with minimum cooling required. Because the high voltage section is fully encapsulated it is able to operate at high altitudes and in high humidity – making integration into airborne platforms easy. Other user benefits include remote operation and status monitoring.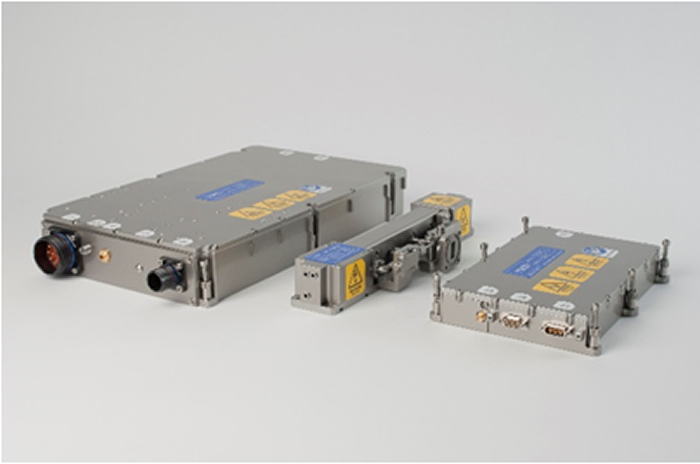 Also on show – TMD's latest solid state MPM
On show at AOC 2016 will be the solid state PTS6900 MPM, shown here with (left to right) TMD's fast-warm Ku band TWT and PTXM series TWT based MPM.
Optimized for EW/ECM systems, TMD's latest solid state, ITAR free PTS6900 MPM operates over the 2-6GHz range, with 150W output power and adjustable 55dB gain. It features instant start up, fast mute time, and a very high predicted MTBF for an airborne uninhabited fighter environment.