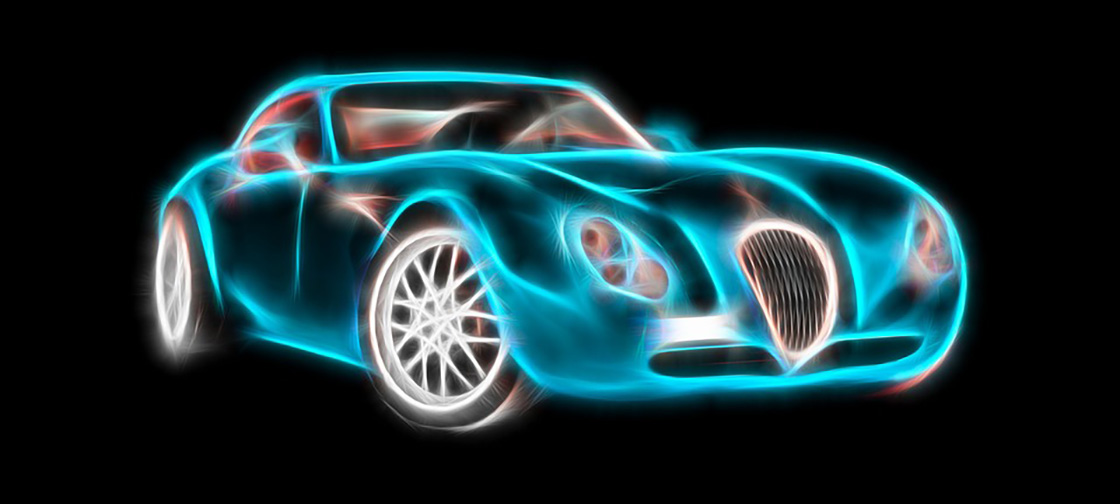 Multi-Country Cross-Border C-V2X Demonstration
AUDI, Ericsson, SWARCO Traffic Systems, the University of Kaiserslautern and Qualcomm Technologies, have announced a cross-border demonstration for C-V2X direct communication. The companies, participated in cross-border digital testbed Project Day today in Schengen, Luxembourg, at the new trilateral testbed hosted by France's Ministry for the Ecological and Inclusive Transition, the German Federal Ministry of Transport and Digital Infrastructure (BMVI), the Luxembourg Ministry of Mobility & Public Works, and the Luxembourg Ministry of the Economy.
ConVeX, co-funded by BMVI, showcased the reliability, range and performance of C-V2X direct communication between vehicles and with infrastructure, across the three Trans-European borders.
Audi vehicles and SWARCO's intelligent road infrastructure are equipped with C-V2X technology utilizing the Qualcomm 9150 C-V2X Platform. Throughout the event, the Qualcomm 9150 C-V2X Platform was used to show vehicle-to-vehicle (V2V) and vehicle-to-infrastructure (V2I) safety use cases, demonstrating the maturity and potential of C-V2X technology and the ability to operate without the need for SIM subscription (via PC5) to potentially address challenges faced with roaming and network subscriptions. These use cases include Roadworks Warnings (RWW), In-Vehicle Information (IVI) and Slow or Stationary Vehicle Warnings.
SWARCO provides connected and cooperative traffic management on all established channels. In Schengen through the ConVeX project, SWARCO provides for the first time a C-V2X technology-based communication between real infrastructure components and vehicles on public roads in Europe. With connected and automated driving functions needing highly reliable, robust and low latency communication, SWARCO features C-V2X communication in its portfolio as the Company believes C-V2X is a key technology for developing Cooperative Intelligent Transport Systems (C-ITS), with its evolution towards 5G.
C-V2X is a global solution for V2X communications designed to allow vehicles to exchange information with other vehicles, infrastructure and pedestrian devices, and supports improved automotive safety, automated driving and traffic efficiency. C-V2X technology and products are commercially available, and leverage years of C-ITS investment and the evolution of wireless communications.
The cross border demonstration follows the successful cooperation and integration of the technology among the participating companies throughout 2018 and thus far in 2019 around Europe, China, Japan, Korea, Australia, and the United States.
The 9150 C-V2X Platform is commercially available and is assisting RSU and Tier1 automotive suppliers to progress with C-V2X solutions this year along roadways and into vehicles, respectively. Further, Qualcomm Technologies recently announced the integration of C-V2X into the Qualcomm Snapdragon Automotive 4G and 5G Platforms, designed to ensure that next generation connected vehicle solutions natively support C-V2X starting from 2021.
"Digitization and cross-industry collaboration have always been key to shaping the connected and autonomous vehicles of tomorrow," said Jens Kötz, Head of Electrics, Electronics Networking & Energy Systems at Audi. "As we've seen through the latest demonstrations from the ConVeX consortium, the evolution of communication technology in vehicles is developing at a rapid pace, and as the technology continues to evolve towards 5G, we can expect to see major advancements around new solutions focused on safety, comfort and entertainment functionalities."
Jan-Peter Meyer-Kahlen, Head of ICT Development Centers Eurolab Aachen, added: "Today's demonstration showcased the importance of global connectivity solutions with scalable, flexible, secure and future-proof solutions. We're happy to have taken the next step with ConVex and with the support of governments from France, Luxembourg and Germany.
"We're hopeful that manufacturers and fleet operators across the world see this demonstration and understand that with the right partners, achieving the full potential of connected vehicles is ultimately possible."
Enrico Salvatori, Senior Vice President and President Qualcomm EMEA, Qualcomm Europe, stated: "Bringing superior technologies and products to commercialization in a manner that better connects people across the world has always been a priority for Qualcomm Technologies. This demonstration serves as another proof point that we are on our way to reaching our vision for smart transportation – one which supports an increased safety-consciousness and more efficient driving experience. "With a strong evolution path in 3GPP to 5G New Radio (NR), Qualcomm Technologies continues to invest in the C-V2X roadmap to offer new and complementary capabilities. The possibilities are endless, and we're excited to be a part of it."