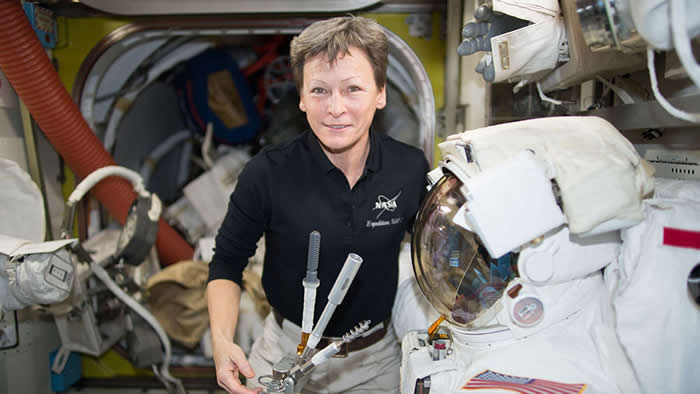 NASA astronauts in final preparations for spacewalks
Two 'Expedition 50' astronauts are in final preparations for the first of two power maintenance spacewalks that starts Friday at 7am EST. Astronauts Shane Kimbrough and Peggy Whitson will stow and replace power gear during the first 6.5 hour spacewalk. The duo will work near the solar arrays on the starboard truss segment.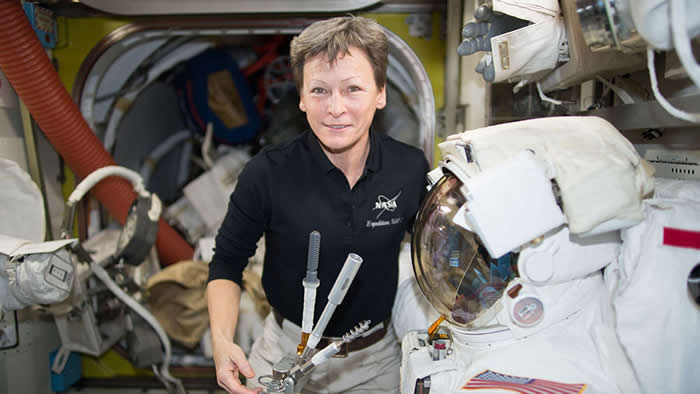 The two spacewalkers will be assisted by ESA astronaut Thomas Pesquet and cosmonaut Oleg Novitskiy from inside the International Space Station. Pesquet will conduct the second spacewalk January 13th with Kimbrough to wrap up the battery installation work. The majority of the complex power upgrade work was done by controllers on the ground remotely using the Canadarm2 robotic arm and hand.
The three cosmonauts worked on an array of station maintenance tasks and advanced space experiments. Cosmonauts Andrey Borisenko and Sergey Ryzhikov researched how blood flow and respiration is affected by living in space. Novitskiy explored the station's magnetic field and how it affects navigation.
More information: NASA