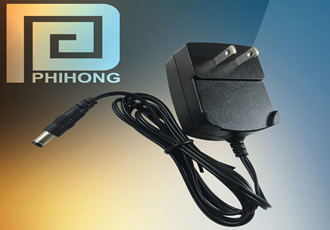 New High Efficiency, Low Cost 10W Phihong Wall-Plug Adapter Series
Phihong has introduced a new series of 10W, fixed blade wall-plug adapters. Designated the PSM10A Series, the new wall-plug adapters deliver high efficiency at a low cost, making them ideally suited for a wide range of consumer electronics applications, including: wireless communications equipment, peripherals, portable equipment, and personal electronics, like PDAs.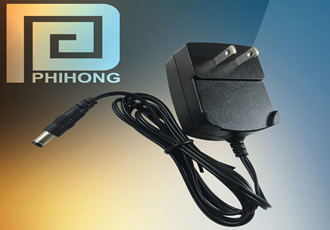 Compliant with both US Department of Energy (DOE) Level VI and European Union Code of Conduct (CoC) V5 Tier 2 efficiency standards, Phihong's new 10W wall-plug adapters are a limited power source (LPS) rated for 100–240VAC input and 5VDC output. Featuring Class II double insulation and Class B EMI, the series is also certified to UL/cUL 60950-1 safety specifications, and has built-in over-voltage, over-current, and short-circuit protections.
"Price/performance ratios are extremely important to consumer electronics OEMs, so we designed our new PSM10A Series to deliver the high quality, energy efficient performance they have come to expect from Phihong at an even lower price point to help them satisfy consumer demands for more competitive pricing," said Keith Hopwood, vice president of Phihong.
The PSM10A wall plug adapters measure 71.7mm (2.82") x 45mm (1.77") x 30.79mm (1.21"), weigh 68g (2.4oz), and feature a 2.1mm x 5.5mm center positive barrel DC output connector. Operating temperatures for the series span 0° to +40°C, and allowable humidity spans 10–90%. Pricing for single unit quantities start at $3.75 in OEM quantities.