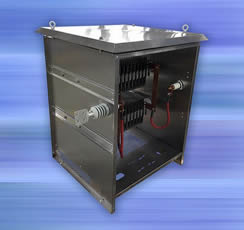 NGR series neutral ground resistors for CSA code special inspection
Vishay Intertechnology announced that Vishay Milwaukee (a product line of Vishay Dale Resistors) NGR series neutral ground resistors are now available for CSA code special inspection.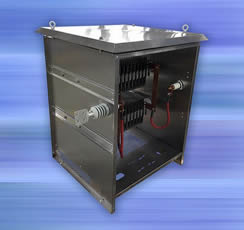 An independent, not-for-profit, member-based association dedicated to advancing safety, sustainability, and social good, the CSA Group is an internationally accredited standards development, testing, and certification organization. By offering CSA code special inspection for its NGR series of neutral ground resistors, Vishay allows its customers to take advantage of one-time verification programs that help them get products to the market quickly and safely when certification is not practical.
NGR series resistors are designed to provide ground fault, overvoltage, and short circuit protection for generators and transformers in wye (star) configurations without exceeding the temperature limitations outlined by IEEE-32. Devices available for CSA code special inspection combine high line-neutral voltages to 8 kV and system voltages to 13.8 kV with high-temperature performance to 760 °C. Offering a tied live design to eliminate floating voltages in the assembly, the resistors feature current ratings from 100 A to 1000 A and a resistance range from 1.39 Ω to 80 Ω.
Samples and production quantities of the NGR series resistors are available now, with lead times of four weeks for production orders.