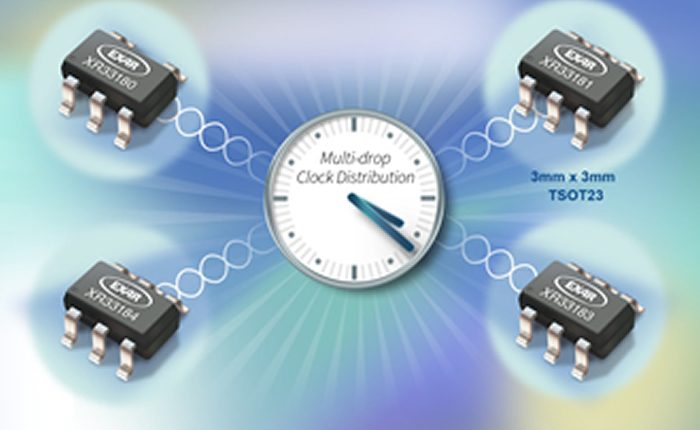 Receivers accommodate demands of serial communication designs
A family of high-speed RS-485/RS-422 receivers that accommodate the complex demands of next gen high-speed serial communications designs have been announced by Exar Corporation.
The XR33180, XR33181, XR33183, and XR33184 occupy a 3x3mm footprint and feature 52Mbps data rates, fast 15ns propagation delay and 2ns maximum receiver skew. This family is best suited for high performance industrial applications such as multi-drop clock distribution, telecom networking, robotic control, process automation and local area network applications.
The XR33180/81/83/84 (XR3318x) operate from either a 3.3 or 5V supply and are available in tiny 5-pin and 6-pin TSOT23 packages, ideal for high-speed point-to-point RS-485 applications where space is a concern. The XR33184 includes a low voltage logic pin that eliminates the need for a level shifter when interfacing to MCUs or FPGAs that run off of lower supply voltages.
"These stand-alone receivers add point-to-point operability and a tiny footprint option to our broad family of RS-485 serial transceivers," said Dale Wedel, VP of high performance analog at Exar. "With features like the enhanced ESD protection, a logic supply pin, true fail-safe circuitry and enhanced receiver failsafe protection, these receivers meet the growing demands of today's high performance serial communication applications."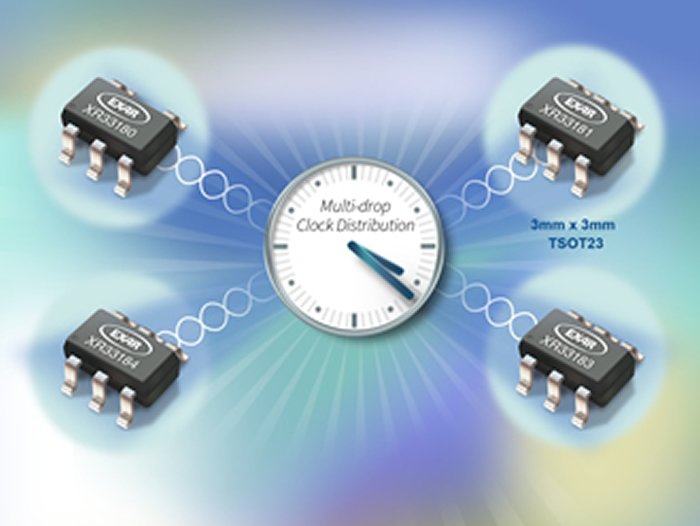 All devices feature ±15kV ESD protection on the receiver inputs and exceed the highest ESD rating of IEC 61000-4-2 and operate over an extended temperature range of -40 to +125°C.
The XR33180, XR33181, XR33183, and XR33184 are available now in a RoHS compliant and green, TSOT23-5 and TSOT23-6 packages. Pricing starts at $0.55 in quantities of 1,000.
Available downloads: