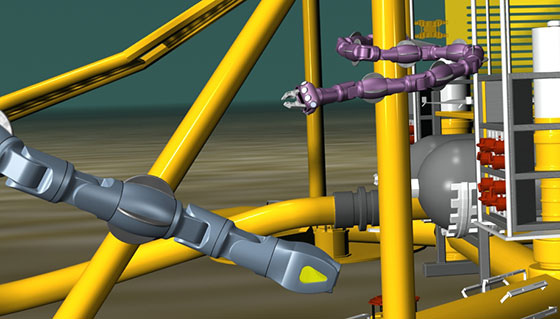 It won't be the Lochness Monster way down in the depths of the ocean. Instead, it will be a series of robotic snakes waiting to be called upon to perform some form of underwater maintenance.
A Norwegian University of Science and Technology spin-off company named Eelume is collaborating with underwater solutions companies Kongsberg Maritime and Statoil to develop swimming robots for sub-sea inspection and light intervention.
The robotic technology is aimed at significantly reducing costs related to sub-sea inspection, maintenance and repair operations.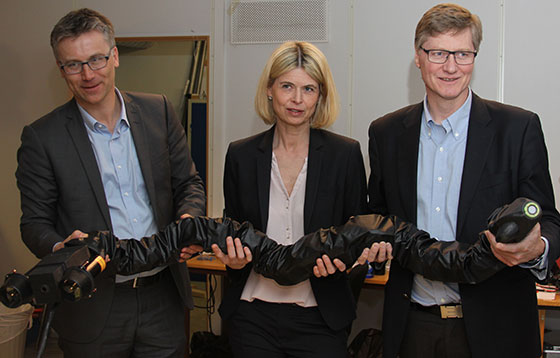 The snake robots, more than 10 years in the making, will be permanently installed on the seabed and will perform planned and on-demand inspections and interventions with their slender and flexible bodies that provide access to confined areas that are currently difficult to reach with existing technology. They'll be let loose to reduce the use of large and expensive vessels.
The solution can be installed on both existing and new fields where typical jobs include visual inspection, cleaning, and adjusting valves and chokes. These jobs account for a large part of the total sub-sea inspection and intervention costs.
The new tool offers new ways of conducting routine tasks and helps prevent unscheduled shutdowns by reacting instantly when required.
"With our unique expertise in the field of snake robotics Eelume is the first company in the world to bring these amazing robots into an industrial setting. Now we take the step from academia and into the commercial world to secure our place in the new and exciting sub-sea intervention landscape," said Pål Liljebäck, CTO Eelume.
Watch the robotic snakes slither underwater.