The tennis performance sensor that's making a racket. Qlipp, the 'ultimate tennis sensor' offers real time analysis, that enables you to track every detail from serve to match point. Qlipp is the gadget that tennis players will absolutely love.
Launched on Indiegogo, Qlipp overreached its fundraising goal by 150% with more than 1,000 backers. Qlipp was even a digital sponsor of the Rogers Cup 2016, a prestigious, professional tennis tournament in Canada.
The sensor attaches directly to the racket and relays data wirelessly via Bluetooth to the Qlipp app; whether that be on a smartphone or Apple watch.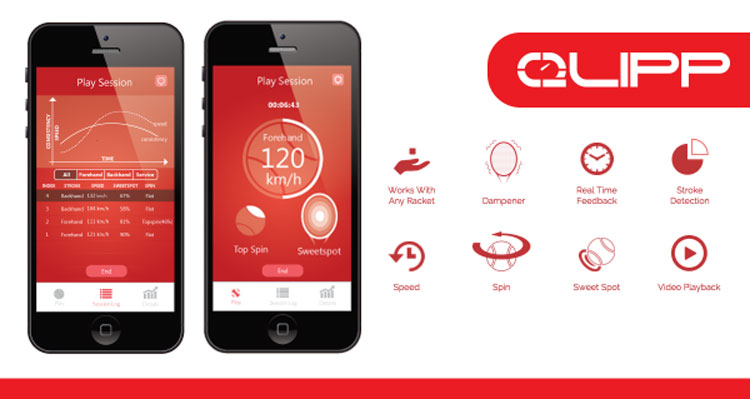 Features:
Stroke detection
Speed
Sweet spot
Spin
Real time
Video mode
Works with any racket
Dampener app
The sensor provides real time feedback via the Qlipp app which allows the athlete to understand and analyse their performance serve by serve. This allows tennis players to understand any flaws in their game, and also see their strengths, as they play, so that they can change and adapt as they play, rather than having a large collation of data at the end of the game to try and decipher.
Qlipp is also compatible with the Apple Watch, enabling real time feedback in-play to be even more immediate. The app also allows you to video your performance to not only see an analysis of play, but also have this data alongside instant video playback.
Qlipp has been been a popular hit on Indiegogo, and is also a digital sponsor of the Rogers Cup this year.