These 4 Lasers Are Creating Artificial Stars Above The Chilean Skies
The European Southern Observatory's Paranal Observatory in Chile is celebrating the launch of its four powerful lasers that forma crucial part of the adaptive optics systems on ESO's Very Large Telescope.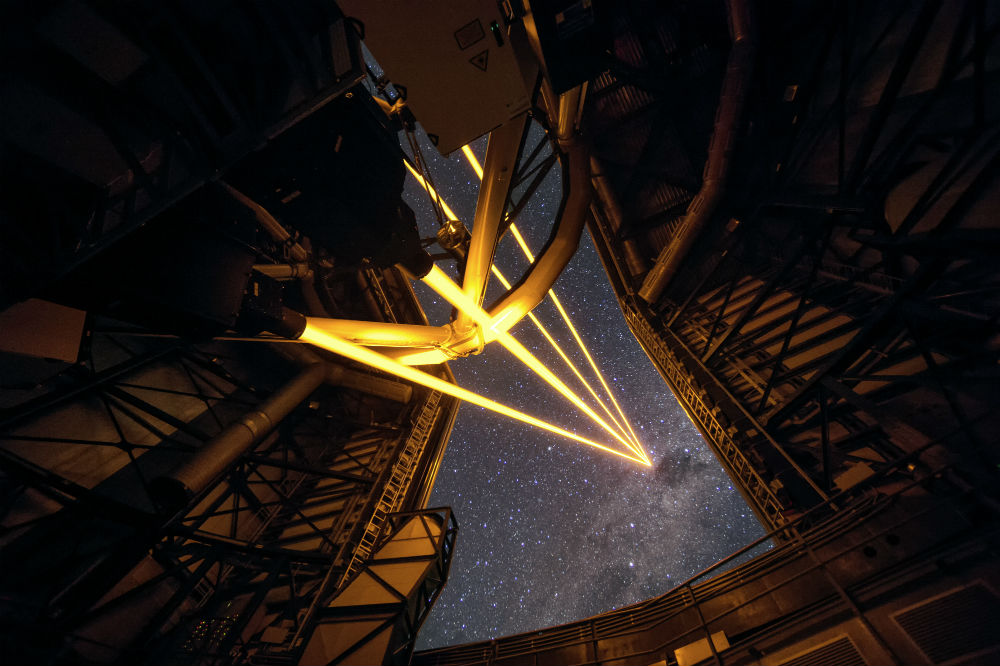 These are the most powerful laser guide stars ever used for astronomy.
The Four Laser Guide Star Facility (4LGSF) is shining four 22-watt laser beams into the sky to create artificial guide stars. They work by making sodium atoms in the upper atmosphere glow so that they look just like real stars. The artificial stars will allow the adaptive optics systems to compensate for the blurring caused by the Earth's atmosphere, as well as help the telescope create sharper images. Using multiple lasers allows the turbulence in the atmosphere to be mapped in great detail, which improves the image quality over a larger field of view.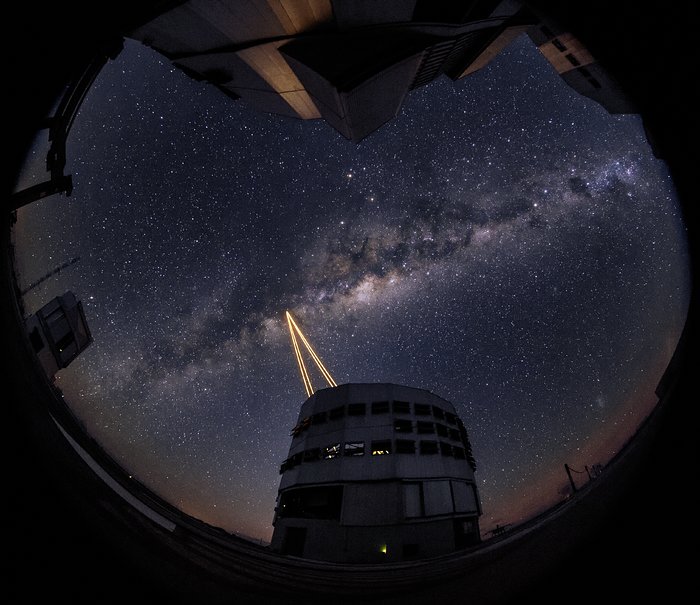 "TOPTICA has enjoyed the collaboration with ESO tremendously. It is not only the personal thrill of being engaged with astronomy, an old passion, again, and working with very clever ESO technologists; it is also the inspiration that we have received for our own commercial product development," said Wilhelm Kaenders, president of TOPTICA, the contractor responsible for the development of the laser system.
The new techniques developed for the Four Laser Guide Star Facility will pave the way for the adaptive optics system of the European Extremely Large Telescope (E-ELT), the world's biggest eye on the sky.