This 3D-printing pen runs on plastic bottles
There's a super-green 3D printing method coming to the market thanks to a UK-based company started-up by inventor Daniel Edwards.
3D -printing enthusiasts, makers. and professionals can all create sculptures and draw in mid-air — from plastic waste.
The Renegade 3D Pen is not the smallest, thinnest, lightest or cheapest 3D pen in the world, and as its creators point out, "it doesn't weld wires, burn wood, or cut through foam. And, it's not in the Cloud." However, its specialty is printing 3D models by recycling plastic bottles, files, and bags.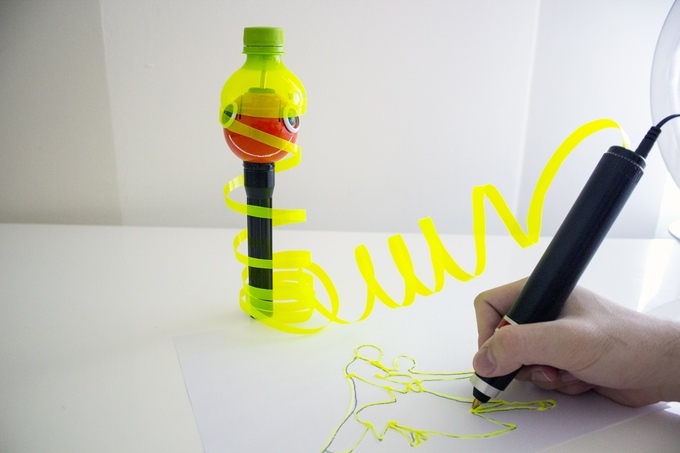 Users can cut costs by not spending on overpriced proprietary filaments and save the environment at the same time.
How does it work?
Renegade employs a powerful extruder that includes a screw-feeder mechanism and heating system. These combine to transport, destroy, and melt the plastic tape that's produced by its ChupaCut plastic bottle shredder or even standard filaments. The rotating screw forces the heated plastic to move forward evenly and extrudes it from the nozzle. The molten plastic then cools down rapidly into a solid and stable spatial structure.
The pen's powerful drive motor and gearbox eliminates common issues in plastic material feeding that most 3D pens currently face. The temperature is adjustable from 50°C to 320°C using a single controller and the speed is also controlled by just one button.
Using the new device means you are not limited by materials. According to the creators, users can simply plug in the Renegade and start creating in minutes.
Renegade can use 5 to 7 mm strips cut from PET plastic bottles, plastic bags, or plastic files with a thickness of 0.14 to 0.35 mm. It can also use standard PLA, ABS, nylon, TPE, HIPS, wood and other types of filament with a diameter of 1,75 mm.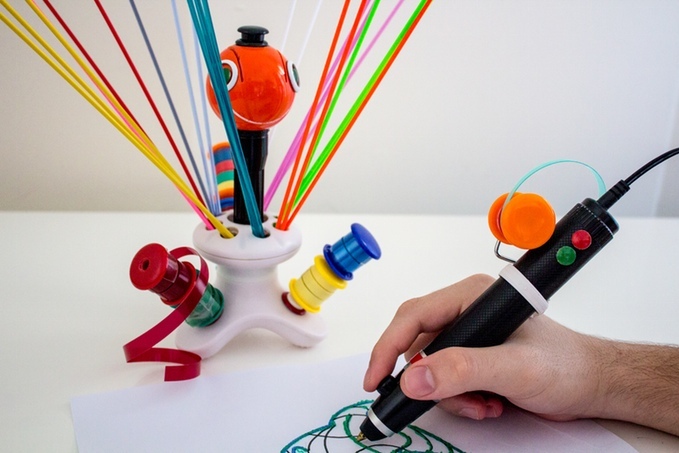 You can even connect the pen to your personal 3D printer.
If you opt for a Renegade PRO edition, it comes with  a built-in LCD screen which display precise temperature regimes, materials used, and printing speed and you will be able to connect it to your existing 3D printer and it will serve as a head, so you can make use of the pen's capabilities for other innovative projects.
The Renegade 3D Pen is currently live on Kickstarter, where its creators have raised nearly $50,000 or its original $38,000 funding goal, with almost a month remaining in the campaign.
If you'd like to reserve one, you can still get one for an early-bird price of $80, with shipping expected in February.