This device stores and organizes all of your smartphone pictures
Between smartphones,digital cameras, and tablets, we take a lot of pictures. When we get a new device, we have to transfer the images to our computers or send them to be printed — not to mention we have to keep them all organized.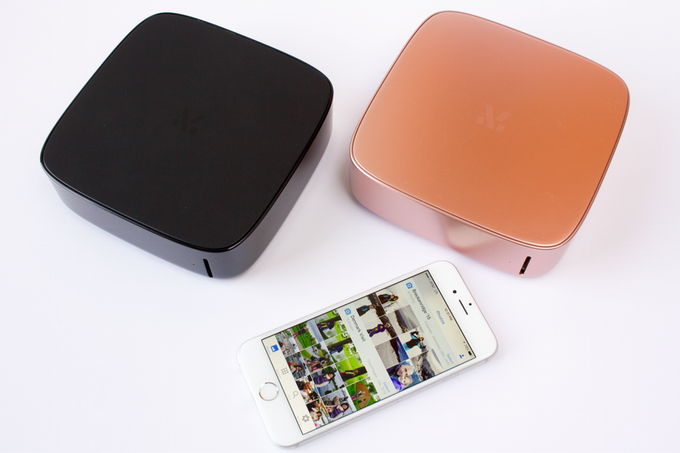 Now a Chicago-based start-up has come up with a solution: Monument, a device that stores and automatically organizes photos by time, location, faces and what's in them.
The personal cloud device automatically syncs and organizes content so you don't have to worry about storage or back-up on your electronics.
The Monument device works with an accompanying iOs and Android app which automatically transfers photos and videos from your phone to Monument once taken.
Syncing starts once connected to to your home Wi-Fi network, which allows for a faster transfer rate and relieves stress on your smartphone battery. You can also sync your photos and videos when you're away from home by enabling remote syncing in the app settings.
Monument also has an SD slot for standard SD Cards. When a new SD Card is inserted for the first time, a notification is displayed in the app asking you whether the content should be imported. Once approved, all the content is stored in Monument.
The company's artificial intelligence algorithms then organize the photos as they're stored, sorting by date, time, location, cameras, and even the faces and objects within each photo.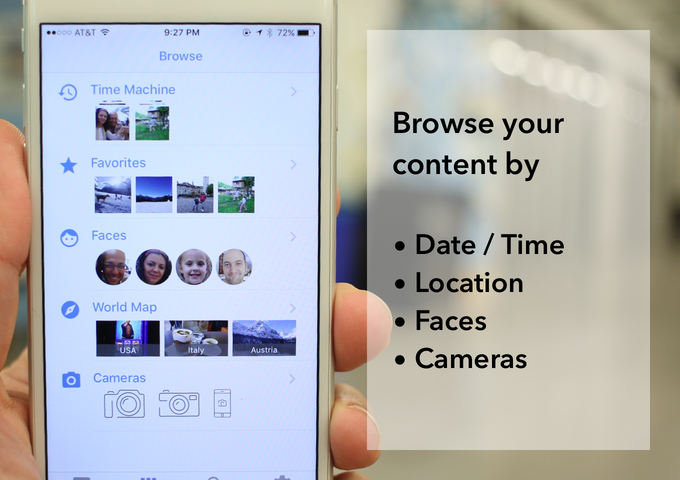 Instead of just browsing photos on a timeline, Monument provides multiple ways to view them based on its organization methods: time machine, favorites, faces, world map, and camera used.
The device understands what the objects in each photo are, so you can search your photos by using keywords like snow, beach, or mountain.
Not only can you view your photos on any device, but Monument also comes with an HDMI cable for TV viewing.
The company recently launched a Kickstarter campaign where it has raised over $150,000 of its initial $60,000 funding goal. For now, those interested can snag a Monument at an early-bird price of $108 with expected delivery September 2016.