Toyota will power 25% of its North American HQ with sunlight
When Toyota moves into its new North American headquarters next year, the company will be utilizing the power of the sun.
Toyota's Plano 7.75-megawatt solar power system will be the largest corporate office on-site solar installation among non-utility companies in the state of Texas.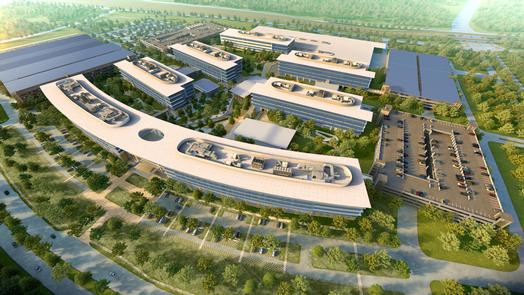 The system is expected to provide approximately 25% of the power needed for the new headquarters to conduct daily operations.
Toyota will complete the system in phases all scheduled to be complete by the end of 2017. Phase one will cover two parking structures – approximately 2.45 megawatts per garage and phase two, located on a third parking structure will produce about 2.83 megawatts.
"We are dedicated to making sure our new headquarters campus supports – even redefines – Toyota's commitment to the environment," said Kevin Butt, Regional Director, North American Environmental Division. "The Plano solar system will not only reduce our environmental footprint and educate team members about renewable energy, it moves us closer to Toyota's 2050 global environmental challenge to eliminate carbon emissions in all operations."
The Plano solar array will reduce carbon dioxide emissions by 7,122 metric tons (what approximately 1,000 homes use in electricity over the course of a year).
This is not the first time Toyota has entered the solar space in the U.S. The automaker previously installed a a 2.3-megawatt system produces more than 3.7 million kilowatt hours per year at the Toyota North American parts center in California and Toyota Motor Manufacturing in Mississippi  features a single axis solar cell array, installed in 2013, that produces a maximum output of 50 kilowatts.
Toyota also partnered on an innovative system at the Lamar Buffalo Ranch in Yellowstone National Park, which combines solar power generation with re-used Camry Hybrid battery packs, providing sustainable, zero emission power to a ranger station and education center.