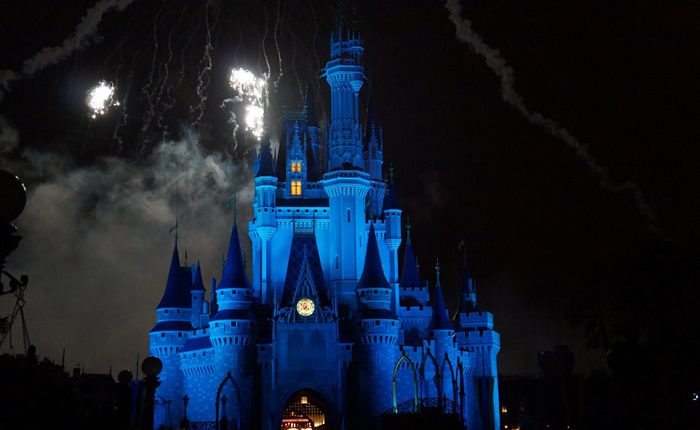 Author: Lanna Cooper
What could possibly be better than the Christmas fireworks display at Disney World Florida, you might be asking yourself? Disney and Intel have partnered together to create a new type of light show where 300 colorful lights will fly simultaneously to the sound of holiday harmonies. The drone performance is called 'Starbright Holidays'.
As drone technology has been rapidly progressing, Disney has been interested in using drones for entertainment for a while. The idea of flying drones in synchronization to produce light-based festive pictures in the sky was inspired by Disney's very own animated princess film, Tangled. This was taken from the well-known floating lantern scene, which true Disney fans will be all too familiar with.
Drones are proving to be safer and cheaper than traditional fireworks, which accounted for an estimated 10,500 trips to US emergency rooms in 2014. In 2015, American citizens purchased £285.3m of fireworks, according to the American Pyrotechnics Association. Although costing more than a standard fireworks show, there would only be a one-off purchase price for the drones, so whether the light show will prove to be more cost-effective than before remains an unanswered question.
Earlier on this month, Intel put on a spectacular light show with 500 drones in the air that has put the company into the record books for the second year running.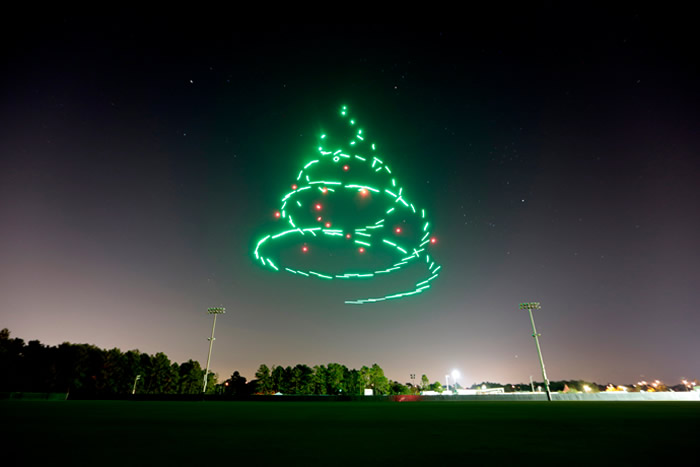 Don't judge a drone by its cover
The drones themselves may not look like much in the daylight but they are solely flying LED delivery systems which can create over four billion color combinations: the main colors being festive reds and greens. The drones are only a foot long and a foot wide, weighing just over half a pound. They feature a soft body of flexible plastic and foam, and the drones are completely programmable at the touch of a button.
"We've redesigned this drone so that it's safe. It's foam, there's no carbon fiber or screws. It's just something that is easy to carry and hold, and easy to fly," said Natalie Cheung, drone light show Business Director for Intel's UAV Group.
While 300 drones is a large number, there are also more waiting in the wings just in case. "We have more drones on the ground than the actual light show needs," said Josh Walden, General Manager of Intel's New Technology Group.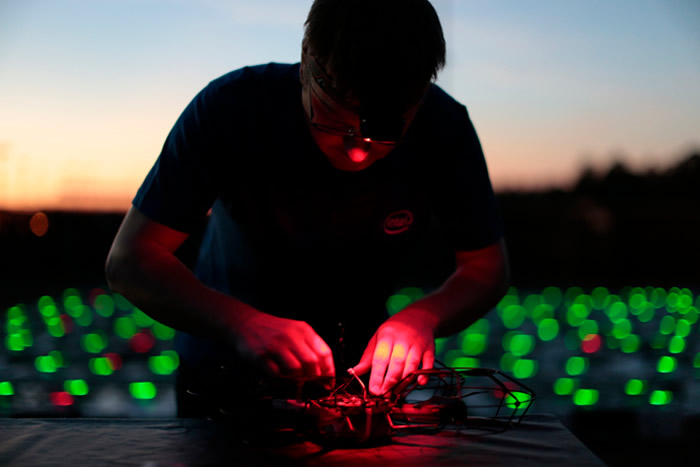 In case an active drone suffers a glitch or battery failure, a backup drone can fly to the rescue. The devices can fly within five feet of each other and can stay in flight for 20 minutes – although, the performance is just under 20 minutes long. In addition, Disney lovers don't have to worry about the chance of winter showers this year ruining their favorite fireworks display, as the drones are splash-proof and can fly in light rain.
When and where?
Disney guests can see the performance in Disney Springs, formally known as Downtown Disney in the Town Center, The Landing West Side and Marketplace neighborhoods.
The FFA has placed strict limitations on drone use in the US, particularly in the skies above sporting events and public displays. However, the FFA has agreed to work with companies like Intel and has recently dropped some restrictions, for example flying the drones at night (which is of course, crucial for Starbright Holidays and its light show), and will ensure that any visitors to Disney World Florida are treated to a dazzling drone display.