Wireless device turns any surface into a smart remote control
Tap your wall to turn off your lights? Tap on the counter top to find your lost smartphone? Make coffee from the comfort of your bed? While these tasks seem futuristic, smart home automation technology is advancing and tons of high-tech features are coming into the home.
Now you can make any surface "smart"  by connecting a small wireless devices.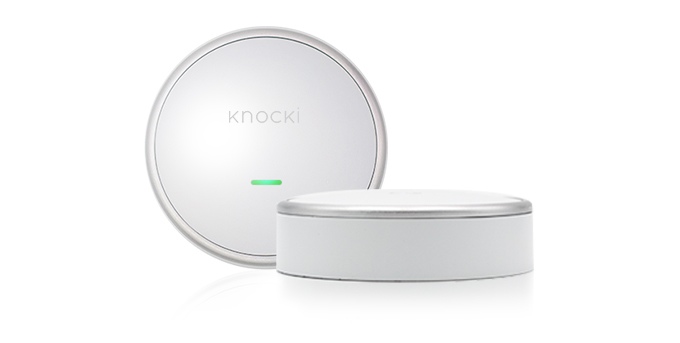 Knocki can instantly transform ordinary surfaces like walls, tables, doors, furniture, and counter-tops into powerful and easy-to-access remotes for your popular devices and software.
By using simple tap gestures anywhere on a Knocki-enabled surface, users can automate a plethora of actions to make ordinary surfaces do more. One Knocki can store up to 10 gestures and one gesture can trigger a single action. For example, simple "find phone", or a set of actions like "door locked," "lights off," and "home security armed."
When the Knocki device is mounted underneath a surface, the entire surface becomes capable and connected.
Though it seems like the device would be used solely for home-automation purposes, it can actually be used anywhere a Wi-Fi connection is present.
The creators of Knocki developed the device so it could turn anything smart, but without all the wiring, installation, complexity and expense of alternative smart home control systems.
However, if you already have some smart-home products, you can actually expand their capabilities by integrating Knocki's smart-surface capabilities.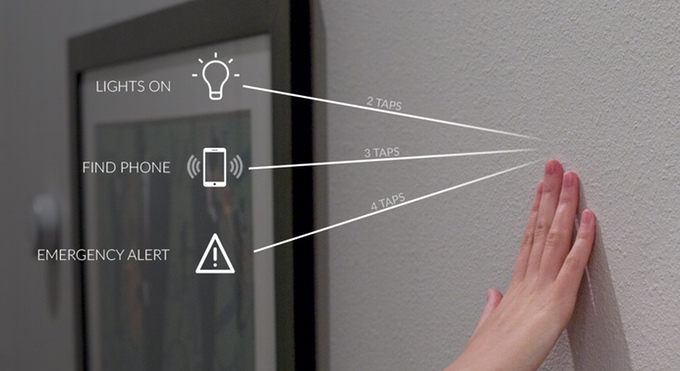 So, how does this work?
Knocki's software & hardware algorithms are capable of deciphering taps and knocks from the vibrations in the environment. The device is equipped with a non-acoustic sensor technology that is not affected by sound. The company also designed the product with a power-budgeting method that delivers over 12 months of battery life using AAA batteries.
The company behind Knocki just launched a Kickstarter campaign in an effort to raise $35,000 in funding. In just one hour, the company far exceeded that goal and is currently up to nearly $185,000 in financial backing.
If you're interested in purchasing one, you can get a Knocki for an early-bird price of $70 with shipping expected in December.
Take a look at the device in action.