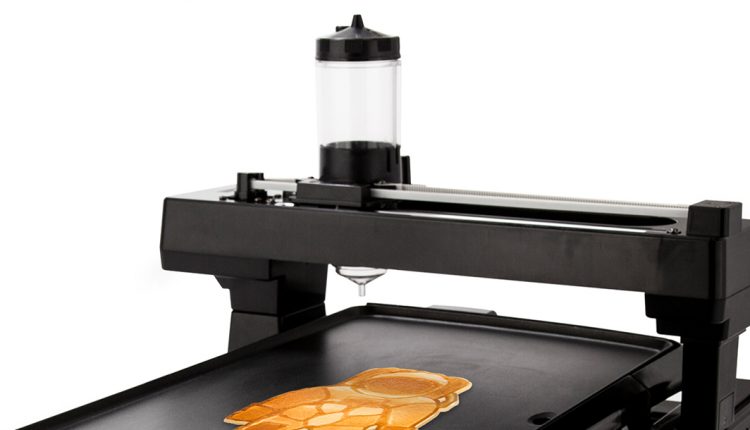 You can officially buy a pancake-making robot for $300
Both breakfast and tech lovers be equally excited to know that PancakeBot has officially hit the market.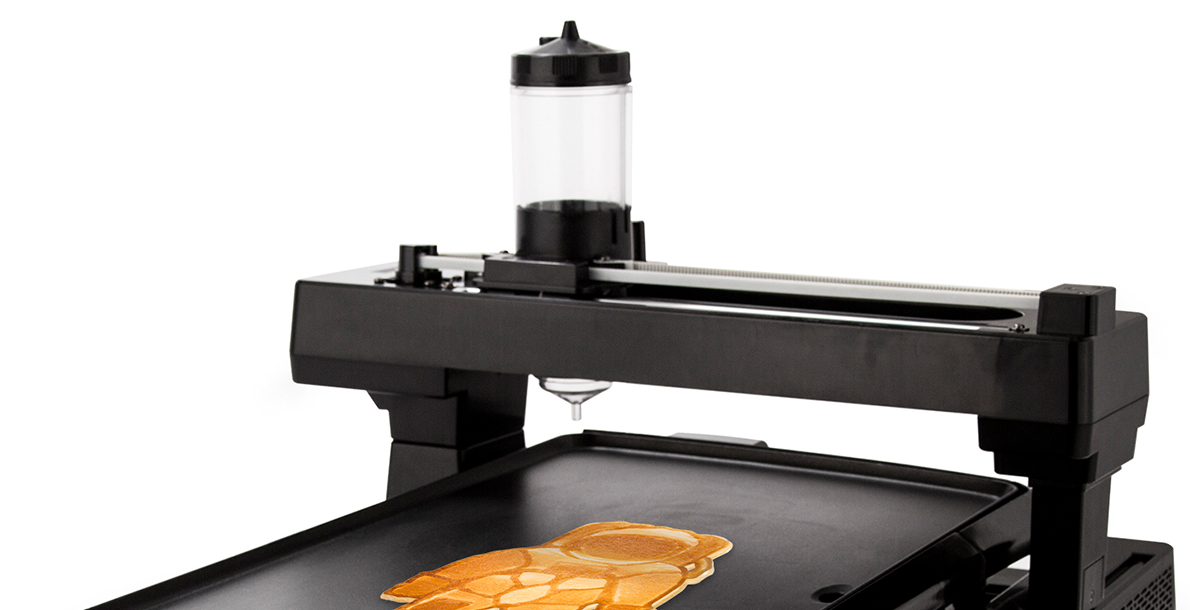 The PancakeBot, which achieved a rather successful Kickstarter campaign last year, raising $460,584 in funding, is the world's first food printer capable of printing pancakes by automatically dispensing batter directly onto a griddle. Users can even load different pancake designs onto the printer with a SD card.
Pancakes can be "printed" using any kind of pancake batter, which the company recommends be a little thinner than traditional consistencies. Once you hit print on the device, it begins dispensing the batter in the shape of the design you chose from the catalog (or constructed yourself), beginning with the outline first, and then filling in the rest.
The Pancakebot was originally brought to life a few years ago, at the hand of Norway maker Miguel Valenzuela who kicked-off the idea with a Lego version at the New York World Maker Faire a few years ago. By 2014, he had improved his model and presented an acrylic version at the San Mateo and White House Maker Faires where it received a lot of positive response.

Well, the final model of the PancakeBot was recently on display at the 2016 International Home and Housewares show in Chicago, according to CNET, and anyone can purchase one on the company's website for $299.