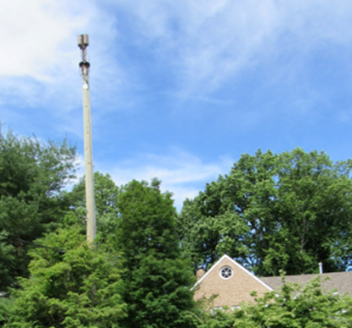 11,000 pages of evidence filed in 5G Petitioners vs FCC, case—Jan. 25 hearing
Arguments in the landmark case Environmental Health Trust (EHT) Children's Health Defense (CHD), et al vs. the FCC are scheduled for January 25.
The plaintiffs want the court to order the FCC to remand, vacate, and update its 25-year-old exposure guidelines for radio-frequency radiation from cellphones, cell towers, Wi-Fi, 5G, and other wireless communication devices.
Arguments will be live streamed. Petitioners contend the FCC ignored extensive evidence submitted to the agency showing that non-thermal levels of pulsed and modulated RFR emitted by wireless technology are harmful to humans, wildlife, and the environment. The Petitioners claim the FCC violated the Administrative Procedure Act (APA), and its decision is capricious, arbitrary, and not evidence-based and also argue that the FCC violated NEPA as the Agency failed to consider the environmental impacts of its decision. It also violated the 1996 Telecommunications Act (TCA) since it failed to consider the impact of its decision on public health and safety. The FCC ignored numerous submissions detailing injuries and rapidly growing illnesses such as Radiation Sickness from radiofrequency radiation.
The Petitioners filed 11,000 pages of evidence in support of their claims.