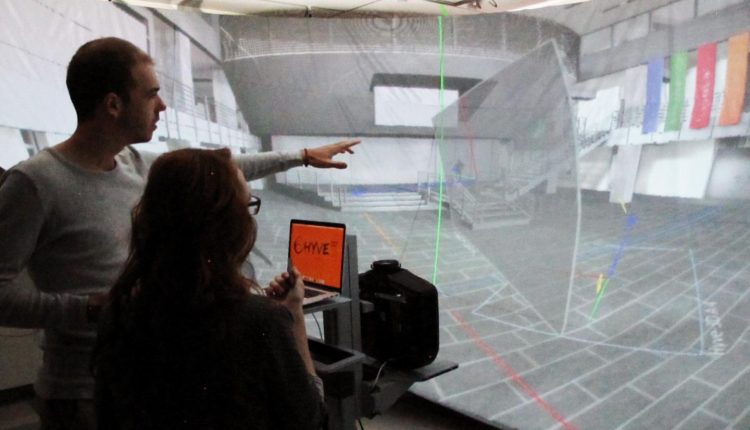 We're living in a 3D world, right? So why not get a computer cursor that's prepared for 3D interactions?
Researchers from the University of Montreal have developed high-tech computer cursors that can interact in 3D. Their system was released at the SIGGRAPH 2015 Conference in Los Angeles today and offers designers a way to navigate and modify creations by manipulating 3D objects with 3D-cursor interactions.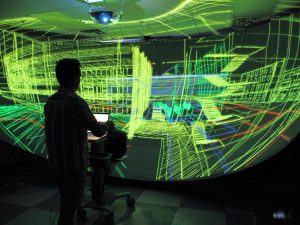 "Our new technology challenges the notion of what a cursor is and does," said Professor Tomás Dorta, lead researcher at Montreal University's School of Design. "The cursor becomes a drawing and controlling plane".
At the conference, the Montreal University team unveiled techniques that involve 3D cursors being controlled by tablets, but eventually the team would like to expand control to other devices like smartphones and watches.
So how exactly does a 3D cursor work? To explain, Profesor Dorta refers to a butterfly-net analogy:
"The users simply sweep the 3D cursors through [the air]. For the manipulations of objects, the users can use gestures and movements such as pinching and orientation."
The cursor is currently being demonstrated within the researchers' Hyve-3D design system, a 3D environment that enables users to work with tablets to create drawings that can then be manipulated to create a 3D design within the space.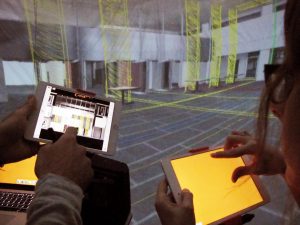 Where does the 3D cursor come in? Let's say they are designing a living room. The researchers can test different furniture options according to the scale, as well as work on the interior details. The images produced in these experiments are the result of an optical illusion created by a high-resolution projector. The team had  a special projector made up for the project that includes a 5m-diameter spherically concave fabric screen and a dome mirror in order to project the image onto the screen. The 3D scene they're working on gets projected in real-time.
Dorta doesn't limit the use of the 3D cursor to use in architectural design. He believes the 3D cursor can find its way into medical imaging and computer games, too.
"This isn't a gimmicky rebirth of the cursor, it's about rethinking how humans interact with computers as part of the creative process," said Dorta.
The Hyve-3D system and the 3D cursor are being backed by the university's technology commercialization unit called Univalor. Some of the technology involved is awaiting patent approval.
Story via EurekaAlert.