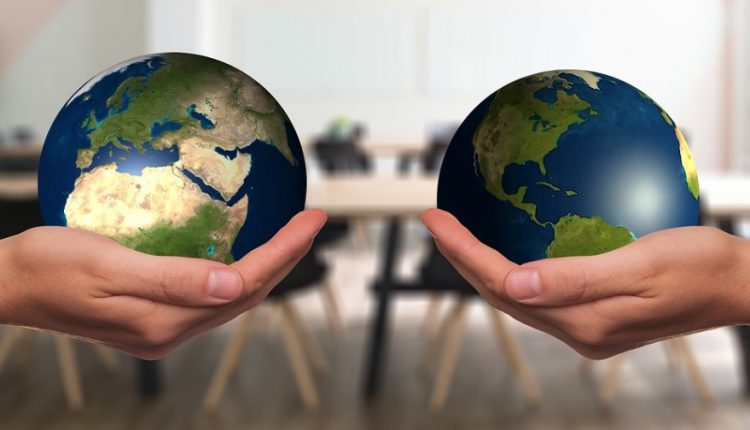 You may already be using Alexa or Google Home AI voice assistants to turn on lights and appliances in your home. Maybe you have a smart lock and a video-enabled doorbell that sends a feed to your mobile device when it rings to keep your family safe.
But is your office as smart as your home?
The Internet of Things is enabling smarter offices for healthier, more productive workers. Today's can enable better space management, save energy to reduce infrastructure costs, and—by putting employee health and safety first—can even boost productivity. Today's smart office systems harness data to create buildings that are a part of the team, delivering what employees need—sometimes before they even realize they need it.
What are some of the disruptive technologies in today's smart office spaces?

Tunable White LEDs May Boost Worker Productivity
Today's LEDs are not just an energy-efficient replacement for flickering fluorescent bulbs. They may also increase the energy of employees. Tunable white LEDs can be adjusted to different color temperatures, from bright blue, cooler temperatures to warmer amber colors. Since higher (cooler) color temperatures mimic natural sunlight, they have been shown to boost productivity and improve concentration earlier in the day. Tuning the color temperature lower, to warm amber later in the afternoon has been shown to improve relaxation and also improve focus.
The research is still inconclusive as to whether tunable white LEDs can actually make workers healthier. But reports show that workers feel happier when the ambient light in the office matches their natural circadian rhythms.
Once a company makes the investment in tunable LEDs, it's possible to use a high-end control system, like Crestron, or a Power over Ethernet (PoE) system connected directly to the lights to program the lights to change based on the time of day.
Adding occupancy sensors can further increase the energy efficiency of these smart lighting systems.
Room Scheduling Apps Make the Most of Office Space

From affordable, Web-based room scheduling systems to room scheduling integrated with audiovisual control systems, it's important that today's managers can reserve conference rooms when needed. For years, room scheduling platforms have been able to sync with calendars to book rooms as needed. The next generation of room scheduling software, however, makes it even faster. Employees can select specific parameters—such as the presence of an electronic whiteboard or projection system in the space—and the software will provide a room of the correct size, stocked with the desired technology.
Some platforms can also save time by scheduling a meeting in a room closest to the participants' location, based on a preloaded seating chart. Systems can also employ occupancy sensors to report no-shows and mark a room as available if the scheduled meeting isn't taking place.
Connect an Alexa smart speaker or Google Voice Assistant to your room scheduling software, and you've entered a new era of booking meetings with a simple voice command.
Big Data Could Boost Business Productivity
Behind these technologies sits the trend of data collection. Equipped with a combination of proximity and movement detectors, today's smart office buildings can discover where employees work, when, and even what temperature they prefer their space. The collection and analysis of this data can lead to systems that deliver what employees need before they even open an app or state a command.
Whether it's sending a presentation wirelessly from a laptop to a projector, setting the temperature and lighting to match an employee's preference, or ordering in tacos for lunch on Tuesday, the intelligent office of tomorrow could be engineered to help employees focus on their core competencies for greater productivity.