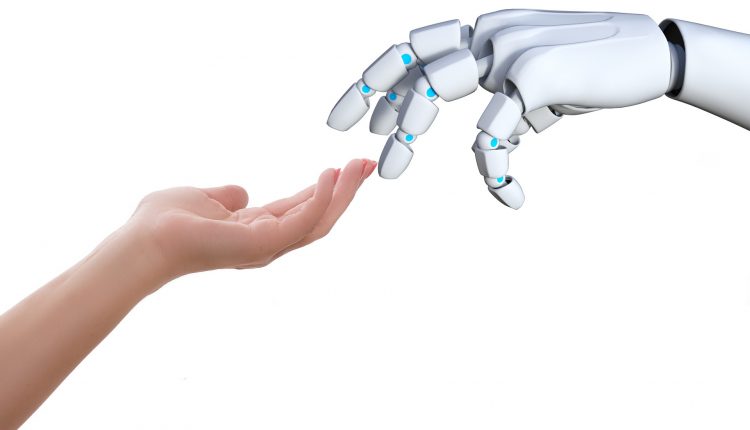 COVID-19 has undoubtedly changed the way the world works—in some cases permanently.
And, in a sense, some of the changes have even been for the better—particularly some of the new uses we're finding for technology.
Some of the coolest changes are the new roles that robots are playing in our everyday lives. Here are five ways that robots are helping out.
1. Preparing Grocery Orders and Delivering Food
H-E-B grocery stores in Texas are deploying robots to help with curbside pickup for their customers. They've partnered with Swisslog, an automation firm that provides warehouse automation solutions.
These micro-fulfillment centers will help the store meet the rising demand for online grocery services. They use learning robots to prepare orders for customers. They move on tracks to courier items and if a robot breaks down, another takes over its tasks.
Milton Keynes, a town in Britain, is using small, autonomous units to deliver food. Groceries or restaurants pack these cooler-sized trundling vehicles with small orders and send them off along the town's sidewalks and walking trails.
The town's been testing the self-driving robots since 2015 but saw a surge in use when social distancing began affecting people's ability to go out. They're now an accepted part of everyday life in this idyllic town.
2. Cleansing and Disinfecting
Entities from airlines to hospitals to county commissioners are using robots to make spaces sanitary for everyone.
Drones and robots use everything from antimicrobial mists, electrostatic sprays, and ultraviolet light to disinfect high-traffic locations, killing the coronavirus and ensuring our safety while keeping costs down.
Sharp Grossmont Hospital in California adopted two cleaners named Dallas and Lumiere. They can clean an operating room more thoroughly than a human would, and do it in 12 minutes, compared to the 90 minutes it would usually take. 
3. Care and Socialization for Our Elderly
With the entire world shut down for weeks, and continued distancing and quarantine requirements across the nation, our seniors have, perhaps, felt the effects of loneliness the most.
Robots can help with this, too. They're being used in Belgium to help the elderly connect with their family while social distancing requirements prevent visits.
Additionally, robots are assisting with many of the special care tasks our older generations need. Smart devices can also help ease loneliness, depression, anxiety, and even help lower blood pressure.
4. Being Bartenders and Restaurateurs
Our restaurants and bars are seeing fewer in-house customers and have had to pivot their business model in order to survive. Some in the food and drink industry are turning to robots and quick-service restaurants to help offset lowering income and higher labor costs.
These robots can do anything from flip burgers to deliver orders, keeping wait-staff and diners safer.
5. Helping us Care for Our Pets
Drone. Dog. Walker. It speaks for itself.