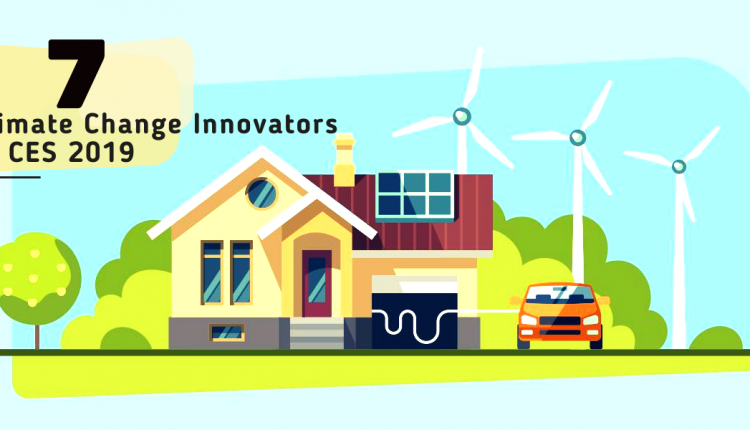 The Consumer Technology Association (CTA) announced the winners of its second-annual 
CES Eureka Park Climate Change Innovators
 contest, recognizing emerging innovations that help improve the environment and the lives of consumers.
"Tech innovation is a critical component in the global effort to combat climate change," said Walter Alcorn, vice president of environmental affairs and industry sustainability, CTA. "These innovators represent the tech industry's leadership on and commitment to reducing our impact on the environment by lowering carbon emissions. Our industry is already making safer and more efficient products, and this year's honorees embody how the next generation of innovative tech – from cooking and gardening to heating and lighting – can deliver lasting benefits that protect our planet for future generations."
The seven innovators acknowledged were:
Blue Whale Company
Spy Can Compact: The first autonomous SMS-driven smart valve that detects leaks and overconsumption in pipes and sends alerts in real time.
Connected Garden's
Archibald is a personal digital gardener with "Super Sensor" that selects plants for precise locations such as a garden, terrace or balcony and guides consumers via smart device app.
GoSun
The GoSun Fusion is a hybrid solar cooker that uses a highly efficient vacuum tube and PV system that allows people to cook day and night without any fuel other than the sun.
Heatworks
The MODEL 3 Water Heater is the first of its kind to use graphite electrodes and advanced electronic controls to heat up water, making it 99% more energy efficient.
LUMI'IN
FLEX is the first solar and connected LED street light that's adaptable to any lamp post, providing a cleaner and cheaper-to-use alternative to classic on-grid lighting.
NanoScent 
NanoScent is a real-time detector that senses, monitors, alerts, and traces specific VOCs (Volatile Organic Compounds) in the air.
SmartEmbed
Eddo.drop is a technology dedicated to water and energy preservation in households through an IoT solution that controls shower duration.