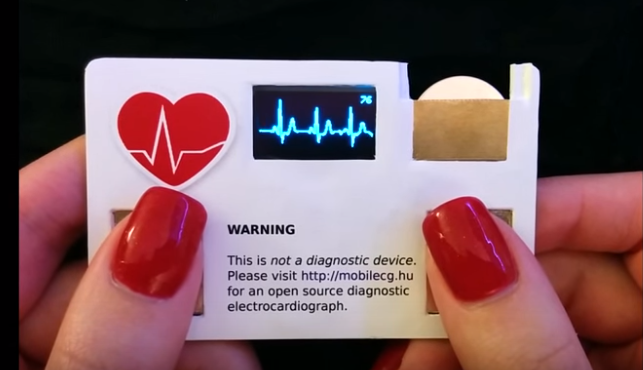 A group of Hungarian engineers came together to combat the high prices of clinical ECG machines which  check for problems with the electrical activity of your heart.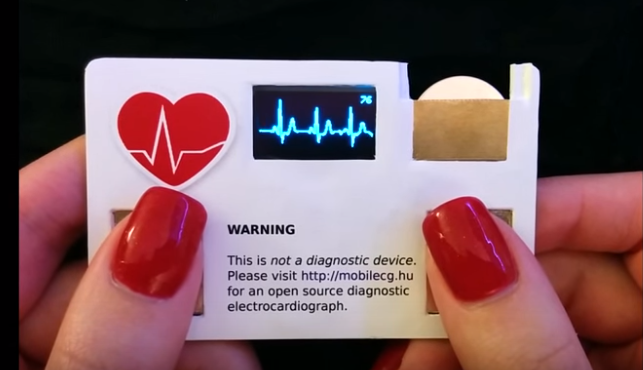 Their company, called mobileECG, initially developed a 12-lead resting ECG with all the electronics built right into the cable, which eventually was made open-source due to lack of funding.
Now, the company has released its newest prototype, a business card that has ECG capabilities built in. The business card measures  real ECG signals between users' hands.
It is not intended to be a diagnostic device, but is able enough to clearly capture the P, Q, R, S and T waves of the ECG signal, as displayed in the video below.
The business card is also open source. Check out its github repository is here or click here for the schematics.
The company is currently trying to see if anyone would be interested in purchasing the device, which serve as a great conversation starter for cardiologists, and plans to sell it for $29 if enough people were interested. So far, the mobileECG was posted to a website called 9gag where it received more than 20,000 "upvotes" in one day.