A Galactic Everyday Collection For Life On Mars
Central Saint Martins graduate Christine Lew has designed a Galactic Everyday collection for life on Mars: a suit to bathe in, a vacuum-suctioning dressing gown and a temperature-regulating duvet.
The Galactic Everyday is Lew's final project from the London university's Material Futures course. It aims to examine the 'overlooked everyday aspects of future life in space'.
Through discussions with peers and space experts, she developed a series of objects that would enable humans to carry out normal everyday tasks once they relocate.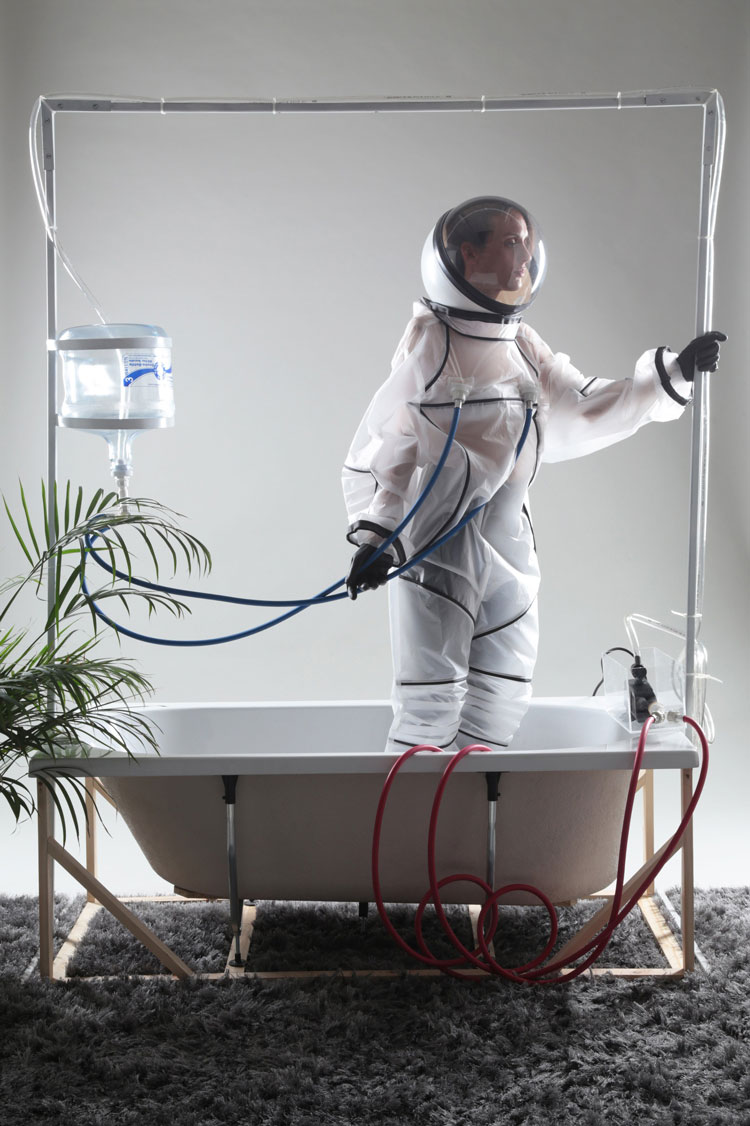 "I began my project by asking how might we take a bath in outer space," Lew told Dezeen. "I realized the everyday routine and how humans will live comfortably in space has been completely overlooked by science."
"The Galactic Everyday intends to address this grey area of long-term space colonisation in hopes to inspire others to reflect on humanising space and how humans will one day call another planet home."
The main piece in the conceptual collection is a 'bath suit' that would allow humans to have a warm bath inside their space suit.
Water entry points are located on various points of the waterproof suit so that it can be attached to taps and filled up.
The complete the bedtime ritual, Lew also designed a vacuum-suction bathrobe to put on post-bath, and a temperature-regulating duvet for when they get into bed.
While acknowledging the products aren't actually commercially viable, Lew hopes they will create a conversation about the more human aspects of space colonisation.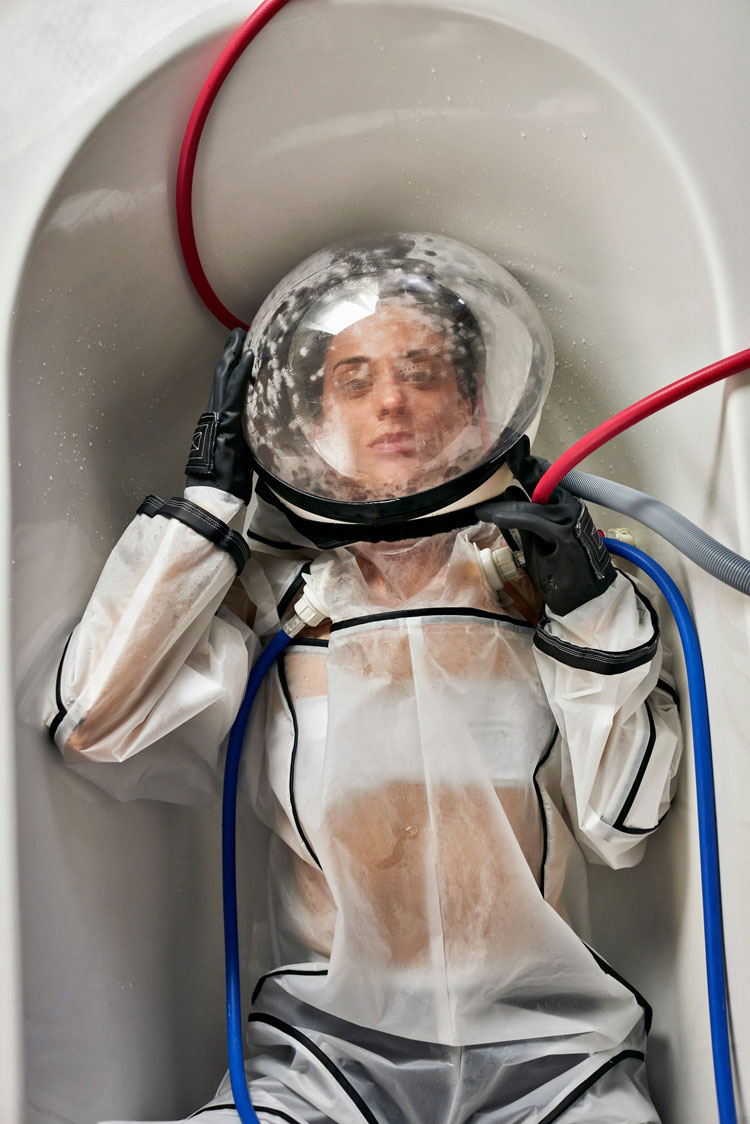 "These artefacts are not intended to be actual commercial products but speculative design artefacts driven to critique the lack of research in humanizing space and overlooking the comforts of human-life during long-term space exploration," she said.
There has been a growing interest in Mars colonisation since NASA's robotic Curiosity rover landed on the planet in 2012.
In 2013, over 200,000 people applied for a one-way ticket to join a Mars settlement, and in 2015 NASA ran a competition to find proposals for 3D-printed housing on the red planet.
Architecture studio Foster + Partners has been investigating the possibilities for building on the planet, while MAD founder Ma Yansong created a range of sci-fi-inspired furniture, designed to be used when humans colonise there.