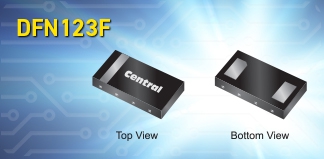 Adjustable Current Limiting Diode Ideal for Apps with Limited Space
Central Semiconductor is releasing a new adjustable current limiting diode. The 50V CMJA5050 regulates currents from 50mA to 80mA and eliminates the need for multiple CLDs for regulation compliance.
Ideal for applications where space is limited, the CMJA5050 adjusts the regulator current from 50MA to 80MA when used in parallel with resistors. It also corrects current decrease as applied voltage increases due to self-heating.
The CMJA5050 starts at $0.23 for 5,000 pieces and is shipped on 13″ tape and reel. You can request samples and place your order directly from Central Semiconductor.
For further information and complete specs, go here.