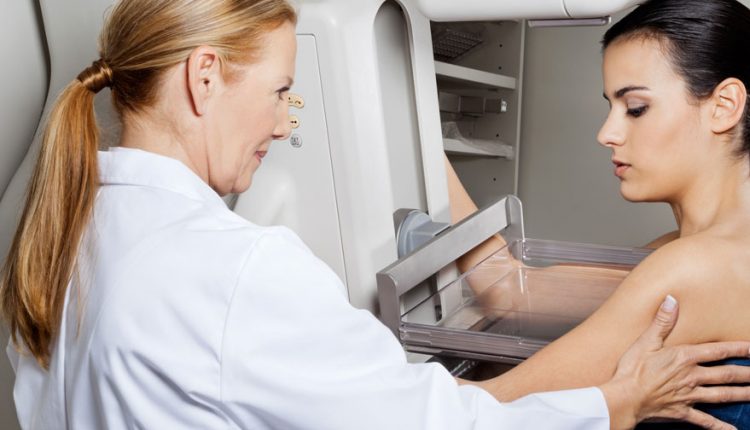 Artificial Intelligence (AI) has had its fair share of negative media coverage in recent months. As the technology becomes increasingly sophisticated and moves more to the fore in our daily lives, so the doomsayers have turned up the volume when warning of the dangers of machine intelligence.
And it's not without good reason as the emergence and subsequent growth of AI brings with it its own uncertainties that have been highlighted by some fairly high profile individuals.
Indeed, when addressing the Web Summit technology conference in Lisbon last year, the late Professor Stephen Hawking expressed his caution on the subject.
He stated: "Success in creating effective AI, could be the biggest event in the history of our civilisation. Or the worst. We just don't know. So we cannot know if we will be infinitely helped by AI, or ignored by it and side-lined, or conceivably destroyed by it."
Tesla boss Elon Musk has also been critical of AI, stressing the need for greater regulation around the technology
Certainly, when the future of AI is discussed, the more pessimistic amongst us conjure dystopian type scenarios inspired by Hollywood blockbusters such as Terminator or the Matrix, depicting a world where the human race is purely a slave to the rise of the machines.
However, it's not all doom and gloom of course. In truth AI is fast evolving as one of the key weapons in our fight against the biggest plague in the history of our species – namely cancer; to the extent where researchers are suggesting that the technology has now surpassed the ability and speed of clinicians when it comes to detecting cancers.
Skin cancer
Researchers have recently pitted man against machine and discovered that AI was more accurate at detecting skin cancer than a 50+ strong group of international dermatologists.
The study involved showing 100,000 moles to a convolutional neural network (CNN) machine.
On average, dermatologists correctly identified 86.6% of melanomas and 71.3% of malignant lesions. AI, in comparison, accurately diagnosed melanomas 95% of the time.
The CNN also misdiagnosed fewer benign moles as malignant melanomas which, in practical terms, would result in less unnecessary surgery.
According to study co-author Dr. Holger Haenssle of the University of Heidelberg in Germany: "This CNN may serve physicians involved in skin cancer screening as an aid in their decision whether to biopsy a lesion or not."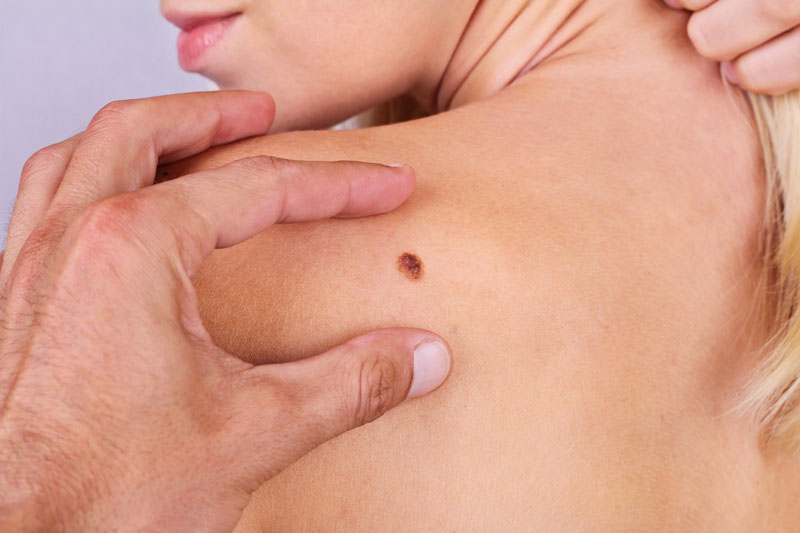 Prostate cancer
Over in China an algorithm has been developed that can diagnose prostate cancer as accurately as a pathologist, which researchers hope will streamline and eliminate inconsistencies in the process of cancer diagnosis.
There is currently a shortage of trained pathologists so the researchers are also hopeful that AI could fill some of this void.
The AI algorithm has shown that it can not only examine the biopsy sample to a similar accuracy as a pathologist, but it can also classify the level of malignancy of the cancer – again eliminating the variability that occurs with human diagnoses.
"This is not going to replace a human pathologist," said Hongqian Guo, who led the research.
"We still need an experienced pathologist to take responsibility for the final diagnosis. What it will do is help pathologists make better, faster diagnoses, as well as eliminating the day-to-day variation in judgement which can creep into human evaluations."
Guo's group took 918 prostate samples from 283 patients and ran these through the AI system, with the software gradually learning and improving diagnosis.
The pathology images were subdivided into 40,000 smaller samples of which 30,000 were used to train the software while the remaining 10,000 were used to test accuracy.
The results showed an accurate diagnosis in 99.38% of cases, using a human pathologist as a gold standard. Guo said that means the AI system is as accurate as a pathologist.
Head and neck tumours
Before performing radiation therapy, oncologists review medical images to identify tumours and surrounding tissue, a process known as contouring.
This process establishes how much radiation a patient will receive and how it will be delivered. In the case of head and neck cancer, this is a particularly sensitive task due to the presence of vulnerable tissues in the vicinity.
Researchers at the University of Texas in Houston have developed a new method for automating the contouring of high risk clinical target volumes using AI and supercomputers.
In terms of diagnoses from physicians, once again variability of tumour evaluation can prove problematic, as contouring clinical target volumes is quite subjective.
The deep learning algorithm developed by the university uses auto-encoders – a form of neural networks that can learn how to represent datasets – to identify and recreate physician contouring patterns.
Colorectal cancer
Colorectal cancer is difficult to locate before tumours become malignant and deadly, as cancerous cells enter the bloodstream. Therefore, early detection is critical.
Yokohama-based scientists have used AI to detect this type of cancer with 86% accuracy, and was able to discern cancers from highly magnified images within a second.
"The most remarkable breakthrough with this system is that AI enables real-time optical biopsy of colorectal polyps during colonoscopy, regardless of the endoscopists' skill," said Dr. Yuichi Mori, a researcher from Showa University in Yokohama, Japan, and study lead.
In addition, California-based company, Freenome, is also using AI to improve colorectal cancer screening by initiating AI-EMERGE, a clinical study for the AI-Genomics blood test.
Freenome CEO, Gabe Otte said the infusion of AI is a natural step in the evolution of diagnostics that should have been taken years ago.
Breast cancer
Back in the UK, Imperial College London has been working with an AI research company to develop techniques for breast cancer screening.
DeepMind Health, also based in London, has the mission of pushing the boundaries of AI to solve complex problems in a number of applications. The company was acquired by Google in 2014.
The two organization are working together with leading breast cancer experts, clinicians and academics to try and reduce over-diagnosis and false positives using specially created AI software.
Breast cancer is the most common cancer in women worldwide, with 1.6 million women around the world diagnosed every year.
While early detection and treatment is shown to lead to better outcomes for women with cancer, accurately detecting and diagnosing breast cancer remains highly challenging.
Mammograms (an X-ray of the breasts) are used by clinicians to identify cancers early, but breast screening is not perfect.
Thousands of cases are not picked up by mammograms each year, including 30% of cancers that develop between screenings, while false alarms and cases of over-diagnosis are also common.
The new collaboration aims to understand if machine learning tools can help doctors to address these challenges.
Machine learning technology from DeepMind Health and the AI health research team at Google will be applied to historic 'de-identified' mammograms from around 7,500 women.
Through this research, the team hope to explore whether it is possible to train computer algorithms to analyse these images, to spot signs of cancerous tissue and alert radiologists more accurately than current techniques allow.
Dr Iain Foulkes, Cancer Research UK's Executive Director of Research and Innovation, said: "Harnessing the power of Artificial Intelligence could enable us to address some of the biggest challenges in breast cancer research, including improving the accuracy of detection.
"Too many cancers are detected at a late stage when they are more difficult to treat. This is why Cancer Research UK is building capacity, forging new partnerships, and supporting a community for early detection research so that more people might survive their disease."
Dominic King, Clinical Lead, DeepMind Health, said: "We set up DeepMind because we wanted to use Artificial Intelligence to help solve some of society's biggest challenges – challenges exactly like breast cancer. For that reason, we're incredibly excited to be part of this collaboration, working alongside leading researchers to try and tackle this problem, and bring real benefits for cancer patients across the world, and the clinicians who treat them."
Summary
In much the same way as the internet, AI will be used in a variety of ways – some virtuous, some more unscrupulous.
But one thing is for certain, AI is here to stay, and within the realm of healthcare and medical it is clear that the technology can be the catalyst for great strides to be made in terms of diagnosis and screening.
Last month Prime Minister Theresa May set new targets for a whole new industry around AI in healthcare during a speech on science in Macclesfield.
She will add: "The development of smart technologies to analyse great quantities of data quickly and with a higher degree of accuracy than is possible by human beings opens up a whole new field of medical research and gives us a new weapon in our armoury in the fight against disease.
"Achieving this mission will not only save thousands of lives. It will incubate a whole new industry around AI-in-healthcare, creating high-skilled science jobs across the country, drawing on existing centres of excellence in places like Edinburgh, Oxford and Leeds – and helping to grow new ones."