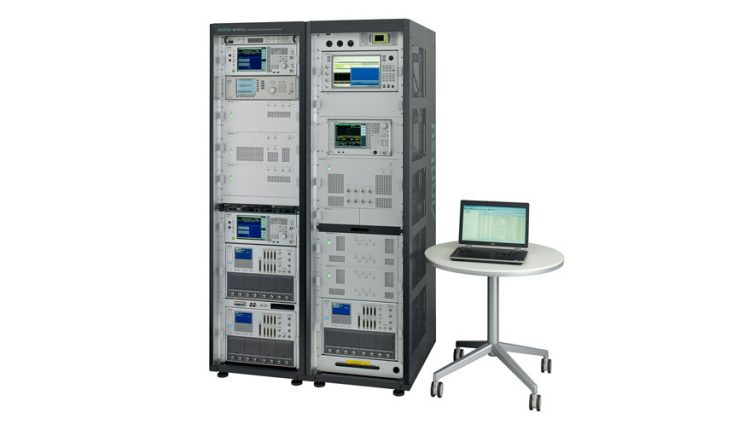 Credit: Anritsu
Anritsu has announced that the LTE-Advanced RF Conformance Test System ME7873LA has obtained world-first PTCRB certification for RF Conformance Tests of 5 Downlink Carrier Aggregation (5DL CA) forming a key LTE-Advanced technology.
The combination of the ME7873LA with PTCRB-approved 5DL CA and MIMO supports downlink throughput speeds of 1 Gbps for a smooth transition to 5G with faster and larger data transmissions, which is expected to see high market demand as 5G enters commercial service in North America and Japan from mid-2018.
PTCRB, a certification organization that defines test specifications and methods to ensure device interoperability on global wireless networks, introduced the PTCRB 5DL CA certification in April 2018. The ME7873LA is the first and only test system to have obtained certification so far. As a result, the ME7873LA is expected to play a key role in application of 5DL CA services to start in 2018 and in bringing new terminals to market quickly.
The ME7873LA is a test platform for verifying that the RF TRx characteristics, performance, etc., of LTE/LTE-Advanced terminals are in full compliance with 3GPP standards. In addition to legacy W-CDMA, the futureproof ME7873LA supports both the latest LTE-Advanced Pro, IoT standard and newer standards under discussion. As well as R&D test functions, FDD and TDD mobile frequency bands and TRx tests are supported along with freely customized system configurations for performance and RRM tests. It is also used as an acceptance inspection test system by mobile carriers worldwide, especially in North America and Asia.
Anritsu continues to focus on development of Conformance Test systems including LTE-Advanced to help with development of more advanced future mobile broadband services.