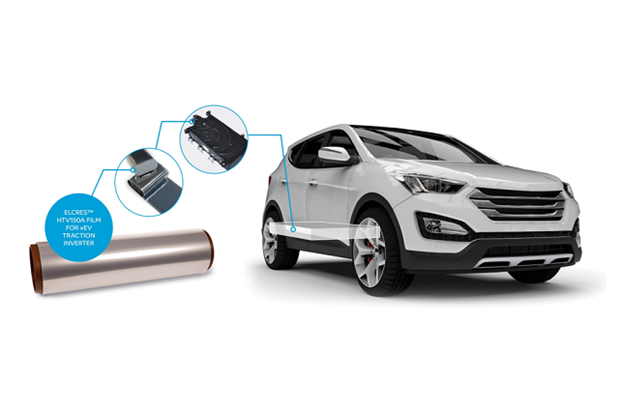 APEC: SABIC's 40% Thinner 3-Micron Film Yields Volume and Weight Reduction and Enhanced Energy Density for Capacitors
SABIC rolled a new, thinner gauge of its ELCRES™ HTV150A dielectric film at APEC 2022 in Houston. The film targets capacitors in the traction inverters, onboard chargers, and electrical compressors of hybrid, plug-in hybrid, and battery electric vehicles (xEV).
The film is 40% thinner than the company's 5 µm film, enabling further volume and weight reductions and greater design flexibility through enhanced energy density for the capacitor. The thin film maintains stable performance at high operating temperatures up to 150°C and addresses the critical performance gap experienced by traditional polypropylene (PP) films above 135°C. Its inherent thermal performance increases the use of SiC power modules in small package sizes.
The three-micron enables the design of smaller package sizes, potentially avoiding the use of active cooling systems associated with films that perform at lower temperatures.