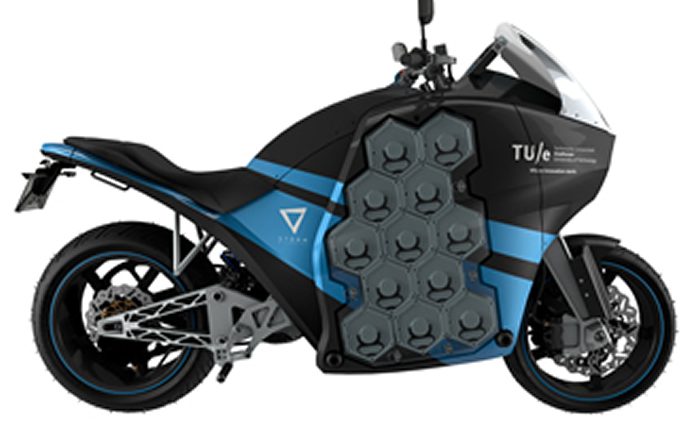 Around the world in 80 days: EV style
One of the world's first all-electric touring motorcycles is being developed by Team Storm from Technical University Eindhoven with the help of TE Connectivity (TE) partnership, which they will soon drive on an 80-day journey around the world. Storm Eindhoven is a team of 23 students of the Technical University Eindhoven who share a passion for motorcycles.
The challenge they set for themselves back in September 2014 was to combine that passion with one for advanced technology and build a fully electric touring motorcycle that could forever change the world of two-wheeled transport. That bike, the Storm Wave, is now ready—and it will be relying on high-performance connectors and relays from TE.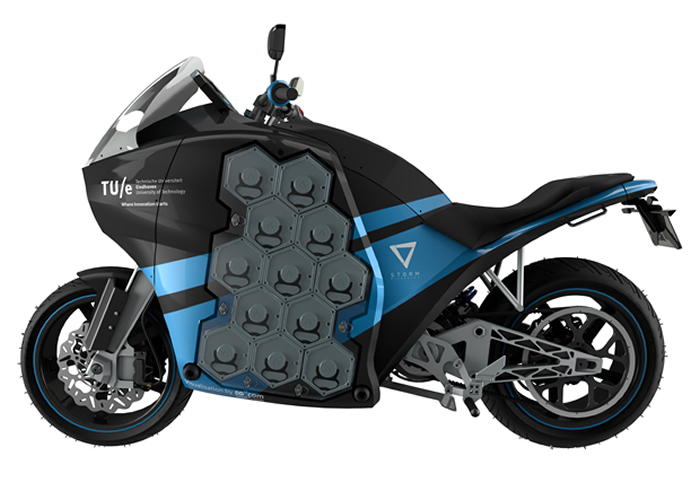 "The right connectors for connecting and disconnecting the battery cells are obviously extremely important, and so are the high current relays, which TE is supplying from its EV (Electric Vehicle) series," says Rob Megens, Sales and Marketing Director for Industrial and Commercial Transportation (ICT) at TE. "These relays are specially designed for high-voltage applications."
The Storm Wave runs off a swappable, modular battery pack developed at Technical University Eindhoven. This pack consists of 24 cartridges that have 28.5kWh of energy, providing the motorcycle with a range of 380km on a single charge. TE helped Team Storm with advice on the correct connectors for the harsh environments that the Storm Wave will be passing through on its world tour. It is critical that the connectors are resistant to high temperatures, vibration and moisture.
"TE sees electric power as the future for driving, so the Storm Eindhoven initiative was the perfect match. These students are going to make big waves in the electric motorcycle market and we want to be part of this. As we provide these talented innovators with some of the means and space to achieve their goal, TE is also learning from the initiative and will use what we're learning to improve our portfolio of electric and electronic solutions aimed at the transport sector," adds Megen.
On 14th August, the Storm Wave will begin the Storm World Tour departing from the 18th September plein in Eindhoven. The plan is to go around the world on a route covering 26,000km, using rechargeable batteries and taking energy solely from the existing electrical grid. Next year, Storm will compete with other teams running zero-emission vehicles in the 40,000-km '80 Day Race', beginning and ending in Paris.