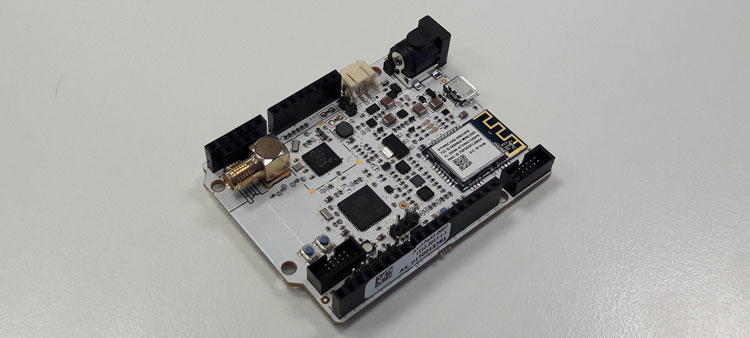 Credit: Arrow Electronics
Under the theme 'From Sensor to Sunset' Arrow Electronics will display its comprehensive, fully integrated IoT portfolio at Embedded World, including sensors, wireless connectivity, gateways to cloud platforms, data aggregation and visualization, analytics and security, and beyond.
Arrow will be exhibiting an extensive range of boards, development tools and Systems-On-Modules (SoM) for the maker community and the professional developer. Arrow helps turn ideas into working prototypes and then helps makers get them into production as quickly and smoothly as possible.
At Embedded World 2018 Arrow will introduce a number of new boards including an addition to the SmartEverything range called Tiger, which is based on the NXP KW41 multi-protocol wireless MCU; a new version of the ARIS board called ARIS Edge-S3 that supports more advanced feature and display capabilities; and CYC1000, a low-cost board based on an Intel PSG Cyclone 10 FPGA. There will also be several new 96boards mezzanine options for the DragonBoard 410, which deliver functionality including a camera solution, Ethernet and POE extension, and increased security.
One featured display will come from Toposens, a Munich-based start-up that won Arrow's 2017 Innovators Award for its 3D ultrasound sensor technology. Based on the principles of echolocation, Toposens' near-field detection technology enables the position of people and objects to be determined precisely.